Atlason doubtful for the WC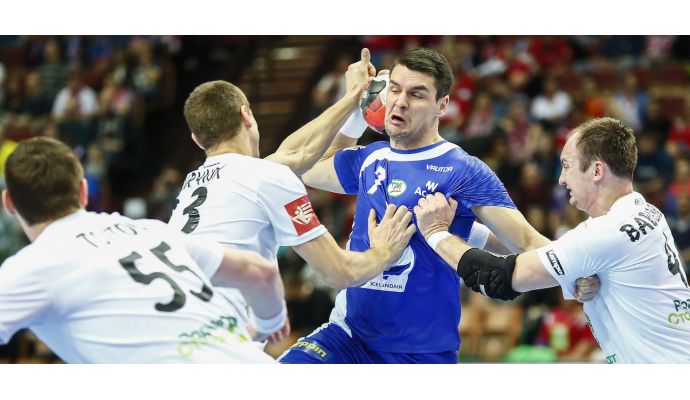 Photo: hsi.is
Written by: Rasmus Boysen
The Icelandic national player and playmaker of the Danish top club Aalborg Håndbold, Arnor Atlason, is doubtful for the World Championship in France in January, but he is optimistic.
"I'm getting better but not good enough to play," said the 32-year-old Icelandic national player Arnor Atlason to visir.is.
He has not played with his team, Aalborg Håndbold, in the last games due to a pubic bone injury that he fears will keep him out of the World Championship in January.
"I have become much more optimistic than I was two weeks ago. I was getting nervous because no one knew what was wrong. Apart from that I was not getting better. It was just as bad every day. As soon as I started practicing again then I calmed down. So I'm getting very optimistic to reach the World Championship, although there is of course nothing that is sure. I still have not played for three weeks." says Arnor Atlason to Visir.
The new Icelandic head coach Geir Sveinsson must already do without experienced players as Snorri Gudjonsson, Alexander Petersson and Robert Gunnarsson, who all have decided to retire from the national team recently.
You can see the 28-man initial squad of Iceland here.