Claire joins PAUC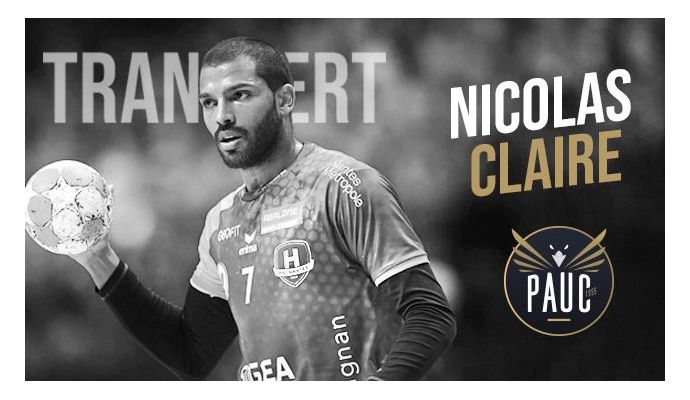 Photo: paysdaixhandball.com
Written by: Rasmus Boysen
The ambitious French league club PAUC has signed a 3-year contract with the French national player Nicolas Claire.
The 31-year-old French playmaker Nicolas Claire leaves the French top club HBC Nantes to join the league rivals PAUC Handball from the summer of 2020 on a 3-year contract to the summer of 2023.
The experienced French national player states the following in a press release from PAUC: "I am very happy to join PAUC and I look forward to starting this new adventure, and with great humility I hope to help the club continue its evolution towards the highest level".
Nicolas Claire has played in HBC Nantes since he joined the club from PSG Handball in 2013.
PAUC is allegedly also in negotiations with the Slovenian allrounder of Montpellier HB, Vid Kavticnik (read more here) and the Spanish line player of Cavigal Nice Handball, Oriol Rey (read more here).