
10:55 16-September-2016
Marko Bezjak in Magdeburg to 2019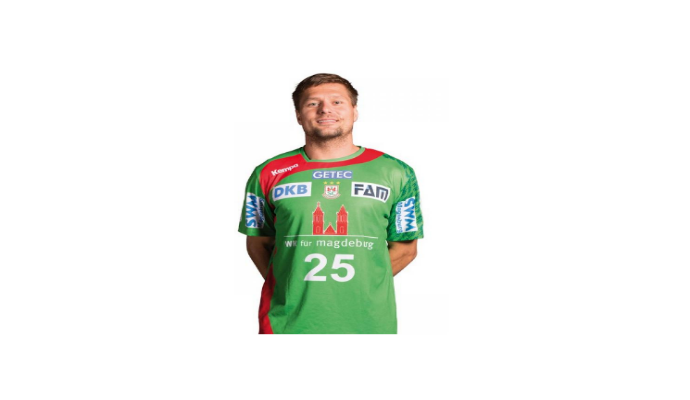 Photo: scm-handball.de
The Slovenian playmaker Marko Bezjak extends his contract with SC Magdeburg to the summer of 2019.
The 30-year-old Slovenain playmaker Marko Bezjak remains a SC Magdeburg-player. He extends his contract with 2 years to the summer of 2019.
Quote Steffen Stiebler, sports director SC Magdeburg:
"Marko (Bezjak) has evolved in recent years to be a central player of SC Magdeburg. He controls our attacking play outstanding and will do so to in the future. We are very happy - especially after his very good performances at the Olympics in Rio - to keep Marko Bezjek in Magdeburg. Our goal for the next few years is to keep the core of our team and reach the top three. Marko is a very central element of that."
Quote Marko Bezjak:
"I feel for years very well in Magdeburg. The club has made a good development in recent years and I am convinced that we together will reach the new targets in the next few years. I want to contribute and stay happy in fantastic Magdeburg, in the great GETEC ARENA with the fantastic fans."
Marko Bezjak came to SC Magdeburg from RK Gorenje in 2013.
Fact box:
Name: Marko Bezjak
Date of birth: 26.06.1986
Nationality: Slovenian
Position: Playmaker/left back
Caps: 81 (117 goals)
Clubs:
–2008: RK Jeruzalem Ormoz, Slovenia
2008–2013_ RK Gorenje, Slovenia
2013–: SC Magdeburg, Germany