
16:49 05-September-2017
Macedonian national player close to Coburg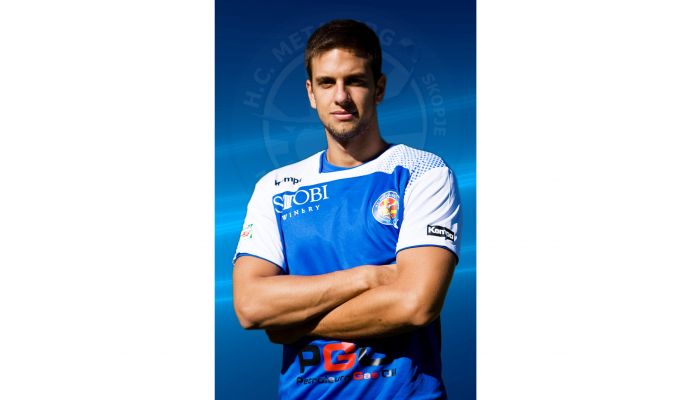 Photo: rkmetalurg.mk
Written by: Rasmus Boysen
According to the German website Infranken.de joins the Macedonian national player Marko Neloski the German club HSC 2000 Coburg with immediate effect.
The German 2. Bundesliga club HSC 2000 Coburg, who last season relegated from the Bundesliga, appears to be looking for a replacement for Tom Wetzel, who is out for at least six months due to an upcoming hip surgery. The 21-year-old Macedonian national player Marko Neloski is the head coach of HSC 2000 Coburg Jan Gorr's favorite candidate, and on Monday he according to Infranken.de already completed a pro-training session with the Coburg team.
"He has some qualities to fill the gap. The training impressions are positive, but there are still some bureaucratic hurdles to be cleared out of. There is still no green light," the head coach Jan Gorr states to Infranken.de.
Despite his only 21 years, the almost 2 meters high left back Neloski has already gained a lot of international experience, including three seasons in the EHF Champions League.
After Neloski had already set important accents in the Champions League in the 2014/15 season at the age of 18, he hurt his knee in the last season of the domestic league and had to make a comeback in 2016. The great young talent fought back and took part at the World Championship 2017 in France at the beginning of this year with his home country.
Marko Neloski's current club RK Metalurg last week signed the Croatian left back of Paris Saint-Germain, Halil Jaganjac. Read more here.