Leipzig keeps experienced right back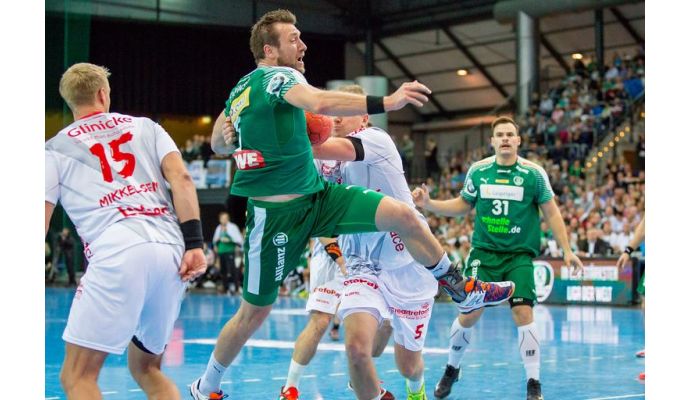 Photo: scdhfkleipzig.de / Karsten Mann
Written by: Rasmus Boysen
The 32-year-old German/Polish right back Andreas Rojewski has extended his contract with the German Bundesliga club SC DHfK Leipzig.
Andreas Rojewski will also in the next season player for the German Bundesliga club SC DHfK Leipzig. The 32-year-old agreed with the Bundesliga club to extend the end of the season expiring contract for another year until the summer of 2019.
After a total of 15 years at SC Magdeburg Rojewski joined Leipzig before last season. With 114 league goals in his first year in Leipzig, he became the best DHfK scorer in the Bundesliga.
"I am pleased to continue to support the very successful path of SC DHfK. The club has taken a great development and it is a lot of fun to be active here," said Andreas Rojewski in a press release from SC DHfK Leizpig.
Thus, the experienced left-hander together with the twelve-year younger Franz Semper will also form the duo on the right back of SC DHfK Handball in the upcoming season.
"Rojewski is a leader in our team and I am happy that he will stay with us for at least another year. We have with him and Franz Semper a very strong duo on the right back position, which regularly pushes to top performances. Both Franz and Gregor Remke can and should benefit as much as possible from Rojewski's experience and I look forward to spending more time together with him in the DHfK team," says Managing Director Karsten Günther.