Gonzalez replaces Noka in PSG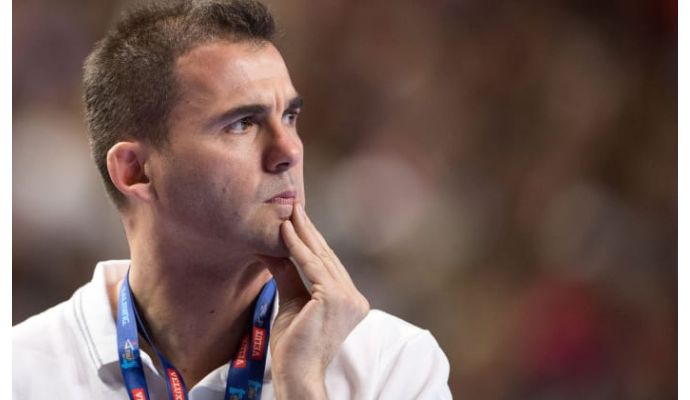 Photo: psg.fr
Written by: Rasmus Boysen
The Spanish head coach of RK Vardar and the Macedonian national team, Raul Gonzalez, replaces Zvonimir "Noka" Serdarusic as head coach of Paris Saint-Germain Handball after this season.
Press release from PSG:
Paris Saint-Germain Handball is pleased to announce the signing of Raul Gonzalez for next season. The Spanish coach has signed up for three seasons with the club and will succeed Zvonimir Serdarusic at the end of the season.
Aged 47, Raul Gonzalez is currently head coach of Vardar Skopje. He joined the Macedonian club in 2014 and won a historic Velux EHF Champions League victory last May in Cologne.
Between 2005 and 2011, he was Talant Dujshebaev's assistant coach at the Spanish club Ciudad Real, with 3 Velux EHF Champions League and 4 Spanish league titles.
As a player, the former international playmaker took the bronze medal at the 1996 Atlanta Olympics and spent his entire career in the club of his hometown, BM Valladolid, from 1987 to 2005.
The club wishes to acknowledge the high quality work that Zvonimir Serdarusic and his deputy, Staffan Olsson, have been doing since 2015. Under their responsibility, the winners of Paris Saint-Germain Handball has significantly expanded with two new titles of the French Lidl Starligue (2016, 2017), a Coupe de la Ligue (2017), two Trophies of Champions (2015, 2016) and two consecutive appearances in the Final4 of the Velux EHF Champions League (3rd in 2016, 2nd in 2017).
Once again this year, the Rouge et Bleu have great ambitions in the various competitions, both nationally and continentally.
"We are delighted to welcome Raul," reacted Jean-Claude Blanc, the Chief Operating Officer of Paris Saint-Germain. "Next season, Paris Saint-Germain Handball can still count on an internationally renowned coach. Raul is the ideal person to take over from the Zvonimir Serdarusic - Staffan Olsson duo, who must already be thanked for their professionalism. We are proud of what they accomplished with the players. Our common objectives for the current season are still very high to close at best these three years of very fruitful collaboration. "