Kozina hopes to continue in Berlin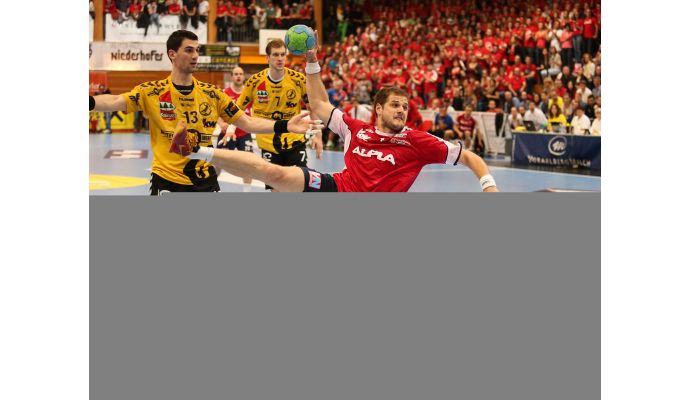 Written by: Rasmus Boysen
The Croatian national player of the German Bundesliga club Füchse Berlin, Krešimir Kozina, has contract expiration after this season, but he fights for a new contract.
Before this season the 26-year-old Croatian line player, Krešimir Kozina, moved from SG Flensburg-Handewitt to Füchse Berlin. The North Germans was very satisfied with the work of Krešimir Kozina, who they signed from the Austrian club Alpla HC Hard because of injuries on Anders Zachariassen and Jacob Heinl.
When the injuries was over, the Croatian national player came in surplus. Instead he signed a 1-year contract with Füchse Berlin as a successor of Jesper Nielsen, who moved to Paris Saint-Germain, before Erik Schmidt joins the capital club from next season.
Füchse Berlin has therefore at the moment two line players on a contract for next season, German Erik Schmidt, who comes from the league rivals TSV Hannover-Burgdorf, and Spanish Ignacio Plaza Jimenez, who has a contract to the summer of 2018. Yet Kozina anyhow wants to stay in Berlin:
"I do not want to play somewhere else. I want to remain a Füchse players. I also know, however, that next year, the German national player Erik Schmidt arrives and Ignacio Plaza is still here. Nevertheless, I hope for fair talks, and i want clarity before until January," the Croatian line player stated to bz-berlin.de.