Kalafut stays in Hannover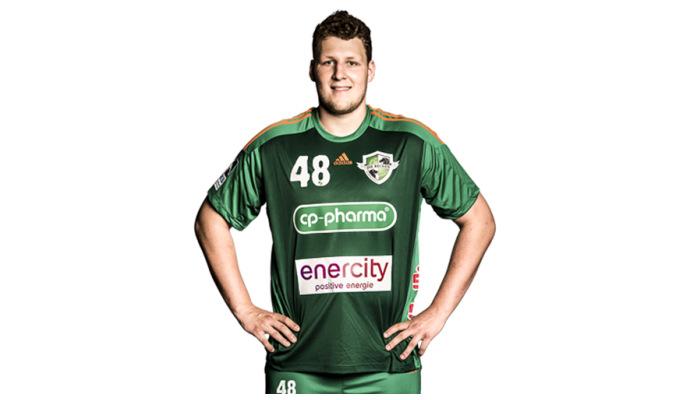 Photo: dierecken.de
Written by: Rasmus Boysen
The 21-year-old German line player of TSV Hannover-Burgdorf, Dominik Kalafut, has extended his contract with 1 year to the summer of 2018.
"Dominik has delivered good this season in some games and proved his qualities. We still see great potential for a successful future and we are delighted that he will be part of our squad in the coming season," says the head coach of Die Recken, Jens Bürkle, in a press release.
The 21-year-old, who almost completely missed the last season after a severe knee injury, is glad that it is much better for him in this season. "It is great fun for me to compete in the training with such exceptional players as Kai Häfner. The performance level is very high, since you can only profit from being a young player," states Dominik Kalafut.
In the coming season TSV Hannover-Burgdorf has signed the line players Ilija Brozovic from THW Kiel (read more here) and Evgeni Pevnov from VfL Gummersbach (read more here), but Kalafut is confident:
"Of course, I would also like to get as many games as possible. However, both Ilija and Evgeni are very experienced line players, and I can also look forward to get a lot of positive things for my own game."
The talented line player started his career in HSG Varel, came to Wilhelmshavener HV in 2012 and joins TSV Hannover-Burgdorf in 2014.