German national player extends contract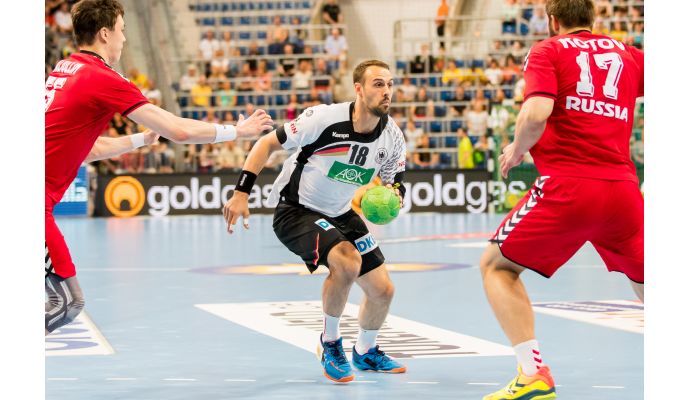 Written by: Rasmus Boysen
The German national player Tim Kneule has extended his contract with Frisch Auf Göppingen to the summer of 2020.
The German Bundesliga club Frisch Auf! Göppingen and the German national player Tim Kneule have extended the contract for two more seasons to the summer of 2020.
The 31-year-old German playmaker has played in Göppingen since 2006. This considerable figures prove a very rare loyalty in professional sport. Tim Kneule is one of the few players who have achieved all four European Cup successes of recent club history.
The sports director of Frisch Auf! Göppingen, Christian Schöne: "Tim Kneule is a figurehead at Frisch Auf! and plays an important role in our season with his good performances. He always acts physically at a high level and plays a central role in attacking and defending with us. Therefore, we are pleased about the further cooperation," he states in a press release.
Tim Kneule: "I'm overjoyed that it has worked out with the contract extension. Due to the common time so far, this is a matter of the heart for me and I am proud to wear the Frisch Auf! jersey. I continue to try to make a contribution to the success of the team."
Tim Kneule has played 23 caps and scored 39 goals for Germany.