
15:39 16-September-2017
Erlangen finds Sellin-replacement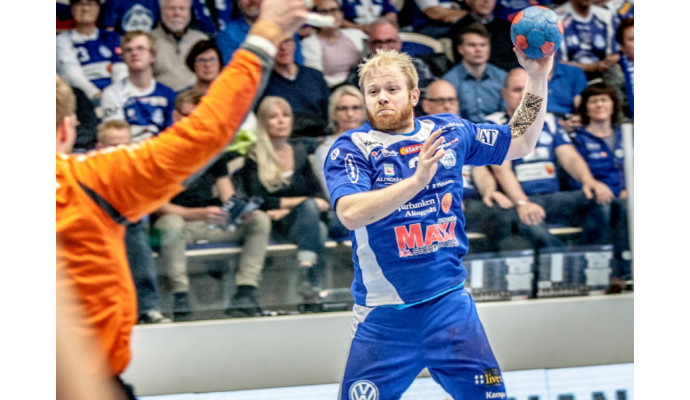 Photo: hc-erlangen.de
Written by: Rasmus Boysen
The German Bundesliga club HC Erlangen has found the replacement of the injured right wing Johannes Sellin. The 30-year-old Swedish right wing Marcus Enström has signed a short-term contract.
Press release from HC Erlangen:
HC Erlangen reacts to the injury of the European champion Johannes Sellin and has committed for the period in which the right wing is out the Swedish ex-national team player Marcus Enström. Enström recently played at the Swedish top club Alingsås HK and ended his career last summer for professional reasons. Born in Göteborg, the 30-year-old's right-wing has always been on the international stage in recent years and scored 32 goals in the EHF Champions League season 2014/15. He will act as a hedge on the position and will form the right wing of the HC Erlangen together with the up-and-coming talent Maximilian Lux in the coming weeks.
"Maximilian Lux and Christoph Steinert, who has already demonstrated their qualities on the right-wing position in Leipzig, have our fullest confidence. We will not deviate from our concept. However, after the injury of Johannes, only three left-handers remain in our roster. We wanted to react to this situation and find a hedge exclusively for the time in which Johannes is out. We could agree with Marcus shortly after the Flensburg game and have already received his playing right. He is ready to play next Thursday's home game against Hüttenberg. We are very glad that we have found an ideal candidate with Marcus Enström. He will support us with his experience and goal danger in the coming 4 weeks and with Luxi form a great team on the right-wing position," says René Selke, CEO of HC Erlangen.