Boomhouwer out for 4-6 weeks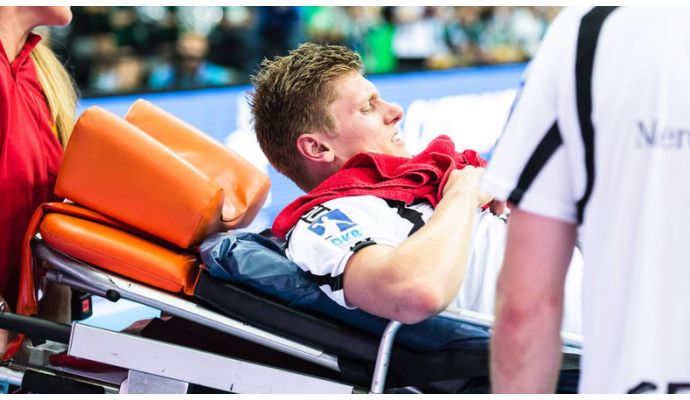 Photo: mt-melsungen.de
Written by: Rasmus Boysen
The left wing of MT Melsungen Jeffrey Boomhouwer is out for 4-6 weeks due to a torned outer and inner band in the left ankle.
The Dutch player of MT Melsungen, Jeffrey Boomhouwer, got injured in the 40th minute of the weekend's game against DHfK Leipzig.
A MRT-investigation conducted of the Dutch left winger Jeffrey Boomhouwer on Monday showed that the left wing was lucky in the accident. The left ankle was not broken, but the outer and inner band in the left ankle was torned. Dr. Rauch expects a four to six week break.
Also the Danish goalkeeper of MT Melsungen, René Villadsen, suffered a injury last week. He pulled a severe strain of the large pectoralis in the final training before the match in Leipzig and is out for 2 weeks.
MT Melsungen has had a historical bad start of the Bundesliga with 4 points in 7 matches.