Shumak stays in Brest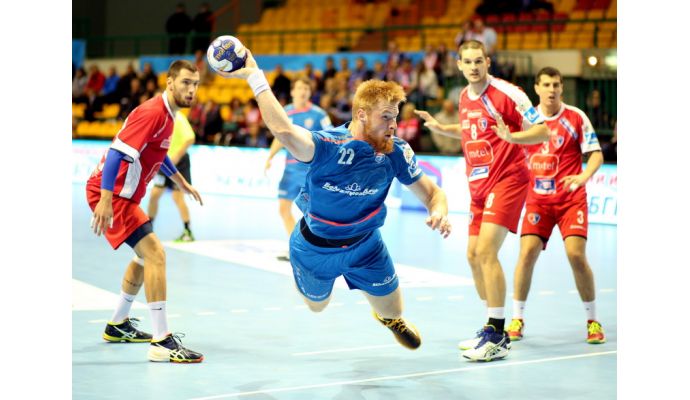 Photo: http://bgk-meshkova.com/
Written by: Rasmus Boysen
The 28-year-old Belarusian national player, Viachaslau Shumak, has extended his contract with the Belarusian champions BGK Meshkov Brest with 2 years to the summer of 2019.
Viachaslau Shumak is one of the veteran of the club, where he started his career. He got his debut on the 1st team in September 2006. During this time he has won three national championships (2014, 2015, 2016), the national cup five times (2009, 2011, 2014, 2015 and 2016) and a silver medal at the SEHA-League twice.
The Belarusian line player and defense specialist has played 271 games and scored 552 goals for the club.
"I am glad that I will continue to defend the colors of BGK. We have a great team. I believe that in front of us waiting big victories."
Viachaslau Shumak is a part of the Belarusian initial squad for the upcoming World Championship in January in France.