
08:55 09-September-2017
Koksharov appoints assistant coach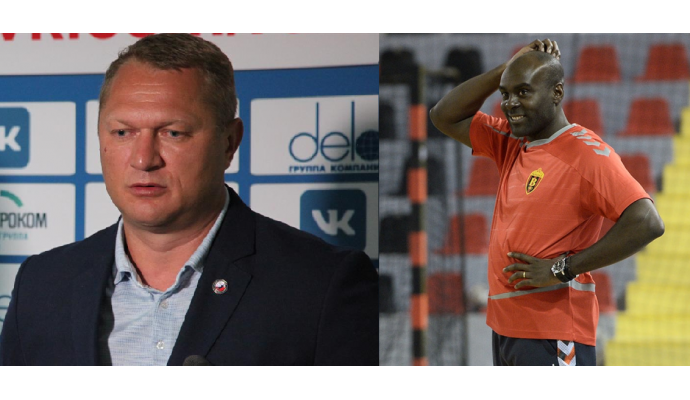 Photo: rushandball.ru + rkvardar.mk
Written by: Rasmus Boysen
The new head coach of the Russian national team Eduard Koksharov has appointed his assistant coach.
The former Russian national player, Eduard Koksharov, who replaced Dmitry Torgovanov as head coach of the Russian national team earlier this year, has appointed his new assistant coach.
"David Davis is invited to the post as my assistant. He was a well-known handball player, as part of the Spanish national team he won the 2005 World Championship gold and the bronze of the 2008 Olympic Games, and he furthermore played for strong Spanish clubs. The last years he has worked in RK Vardar. In the men's team he is an assistant to the head coach Raul Gonzalez, and he was also the head coach of the women's team. I perfectly know the capabilities of this specialist in RK Vardar. I have a good working contact with him. Igor Levshin, who played for the Russian national team, played for many years in Germany, where he finished his career last season, will be the goalkeeper coach. At the club level Levshin from this season works in Spartak Moscow. A physical training trainer will be another specialist, familiar to me from my work in Skopje, the Croat Daniel Jurisic."
The Spanish assistant coach of RK Vardar confirms to the Macedonian website Sportmedia.mk, that it is a matter of time before he signs a contract with the Russian Handball Federation.
"I will be the assistant to Koksharov in the national team of Russia. The initial conversations have been made, together we will debut at the EHF Sunday in October. However, some things need to be redefined and an agreement must be signed. But I also stay in Vardar with Raul. There are no changes."
After David Davis ended his active career he has been working in RK Vardar. He know Eduard Koksharov from the club, because Koksharov in 2016 became the Sporting Director of the Macedonian Champions League winners.
A few months ago David Davis name was also mentioned as a candidate for the national team coach of Brazil, but he then explained that there was only interest, but no concrete offer.