Corrales stays in Plock to 2017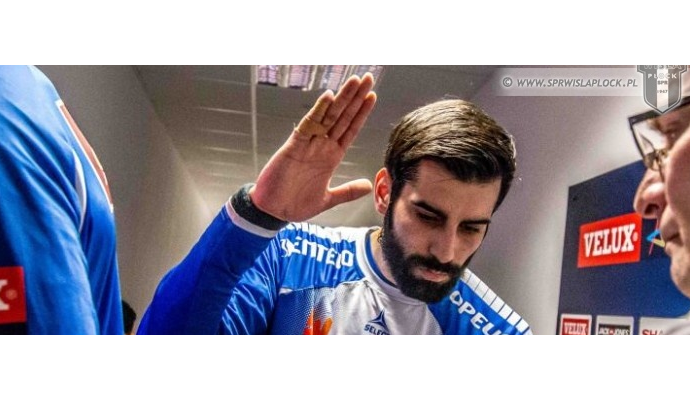 Foto: sprwislaplock.pl.
The spanish national player Rodrigo Corrales stays with the polish vice-champions Wisla Plock to the summer of 2017.
Wisla Plock, who loaned the 25-year old player from FC Barcelona Lassa last season, has bought him out of his last years contract with "Barca". Corrales had been left over in the Catalan club, which have the 25-year old spanish goalkeeper Gonzalo Perez de Vargas and the 33-year old Borko Ristovski on contract next season.
In Wisla Plock Rodrigo Corrales will form a goalkeeper-trio with the 33-year old polish goalkeeper Marcin Wichary and the 21-year old polish goalkeeper Adam Morawski.
The chairman of Wisla Plock, Artur Zielenski, is satisfied with the contract: "Rodrigo Corrales' complex situation was common known, but the final solution satisfies all parties. Rodrigo stays with us one more year, and the new coach Piotr Przybecki will have 3 great goalkeepers," he says to the official website of Wisla Plock.
In the summer of 2017 Rodrigo Corrales leaves Wisla Plock to join the french powerhouse Paris Saint-Germain on a contract to the summer of 2020.
Wisla Plock participate once again in EHF Champions League this season. They are in group A - "the group of death" - with Telekom Veszprém, FC Barcelona Lassa, Paris Saint-Germain, Bjerringbro-Silkeborg, Flensburg-Handewitt, Kadetten Schaffhausen and THW Kiel.