Joan Saubich returns to FC Barcelona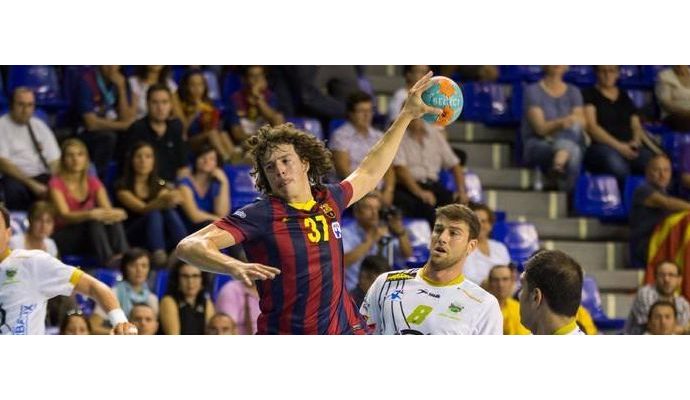 Foto: fcbarcelona.com.
The 26-year old spanish right wing, Joan Saubich, returns to FC Barcelona Lassa, after he was loaned to the french club PAUC Handball last saeson.
The talented spanish right wing had a good last season in the french Ligue Nationale, scoring 77 goals in 20 matches. That convinced the manager of FC Barcelona Lassa, the handball legend David Barrufet, to bring back Saubich for the next two seasons. Until 2018 he'll form a right wing-duo with the captain of the team, Victor Tómas.
Joan Saubich was scouted to FC Barcelona in 2004, and played 3 seasons on their famous academy. In 2007 he became a part of the first team of FC Barcelona. In 2009/2010 he moved to the Liga Asobal-rivals BM Huesca, before "coming home" the season after. From 2011 to 2013 the spanish right wing again played in BM Huesca, before joining another Liga Asobal-participant, Naturhouse La Rioja, in 2013. The same year Saubich again returned to FC Barcelona Lassa. Last season he was on loan in the french club, PAUC Handball, who finished in twelfth place in the French Ligue Nationale.