Zachariassen stays in Flensburg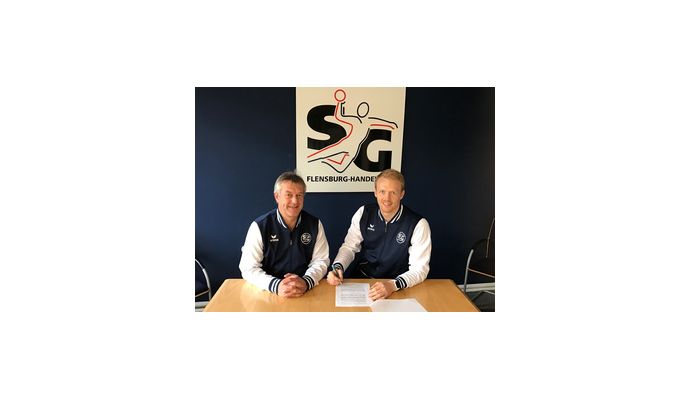 Photo: sg-flensburg-handewitt.de
Written by: Rasmus Boysen
The 25-year-old Danish line player of SG Flensburg-Handewitt, Anders Zachariassen, extends his contract with 2 years to the summer of 2019.
After SG Flensburg-Handewitts victory against SC DHfK Leipzig in the DKB Handball Bundesliga yesterday it was announced, that the Danish line player Anders Zachariassen has extended the contract with 2 years to the summer of 2019. The 25-year-old Dane came from SønderjyskE to SG in 2014.
SG Managing Director Dierk Schmäschke: "I am delighted that we were able to agree quickly with Anders. In uncomplicated conversations, we decided to a new two-year contract. Anders has developed excellently over the last two and a half years and will continue to develop his personal development in the coming two and a half years. The first nominations for the Danish national team show his potential. "
SG coach Ljubomir Vranjes: "Anders Zachariassen is already an absolute pro and his strength of will and his fighting power is on the field. Anders was thrown back in his development by the serious injury. But I have great confidence in him that he will take a lot of responsibility in this in the next two seasons and will help us very well."
SG player Anders Zachariassen: "I am delighted to be able to go to Hölle Nord for at least two more years in the SG jersey. I live my dreams here. My girlfriend Kristina and I feel here in the region very close to our home Sønderborg very well. We wanted to stay here very much. I am very proud and can now work all day in peace, in order to achieve a great deal for the SG."
Read also: Contract expirations of SG Flensburg-Handewitt
Read also: Flensburg only with 15 players next season