TTH Holstebro extends contracts with 2 young wingers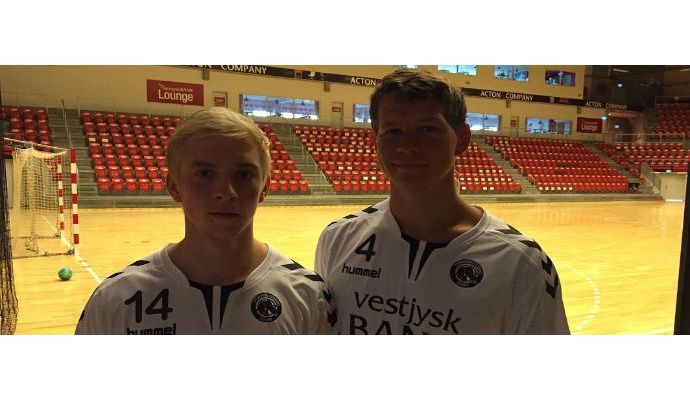 Foto: tthholstebro.dk
The danish runner-up TTH Holstebro extends the contracts with the two young wingers Michael Thøgersen and Emil Sidelmann.
Michael Thøgersen is a 20-year-old Danish right wing. He has been a part of the Danish youth national team. He has signed a 2-year contract to the summer of 2018:
"I am looking forward to a fresh start with many new players. I am looking forward to the new season - particularly for the Champions League-participation. It is a dream come true."
Emil Sidelman is a 19-year old Danish left wing. He was promoted to the first team of TTH Holstebro last season. He has signed a 1-year contract to the summer of 2017:
"I am looking forward to some exciting matches in the Champions League. For me personally it's about working hard at every training-session, so I can improve my physique and become a better player. I have a lot to learn, but I belive, that I can develop with the great training environment, we have in the club."
The Finnish head coach of TTH Holstebro, Patrick Westerholm, praises the to wingers:
"It is always a pleasure to work with young players, who has the will to train. At the same time, the fact that it is to local boys only makes things better for us."