
21:42 13-September-2016
Today's news - Tuesday 13.09.2016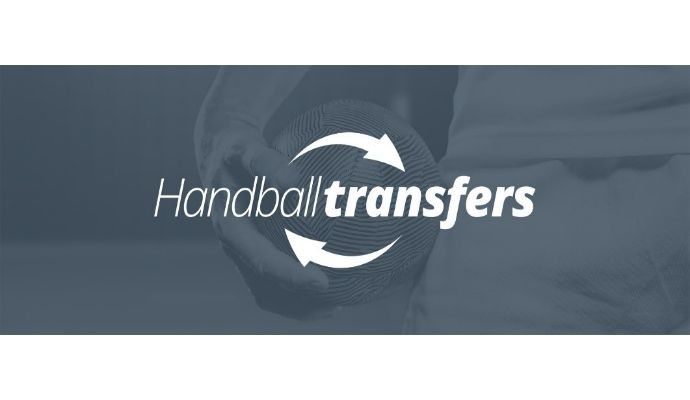 Hballtransfers.com provides you today's main handball news.
SEHA League:
The Macedonian top club RK Vardar won once again in the SEHA League. This time it affected the Croatian champions RK Zagreb led by the former coach of RK Vardar, Veselin Vujovic. RK Vardar won 32-31 after 19-16 at halftime. Alex Dujshebaev was once again the topscorer of RK Vardar with 8 goals. Stipe Mandalinic scored 9 times for the visitors.
RK Vardar is still on top of the SEHA League after with 10 points (3 wins, 1 draw) after 4 games.
See all the transfers of the SEHA League here.
Germany:
SG Flensburg-Handewitt has solved their problems with the match program. 2 games was scheduled for October 2 - both the Champions League game against Bjerringbro-Silkeborg in Aarhus, Denmark and the Bundesliga-game against DHfK Leipzig home in Flens-Arena.
The following schedules have been changed:
SG Flensburg-Handewitt – DHfK Leipzig (DKB Handball-Bundesliga): November 30 2016, 20.15.
SG Flensburg-Handewitt – Kadetten Schaffhausen (VELUX EHF Champions League): Marts 8 2017, time to be determined
SG Flensburg-Handewitt – TVB 1898 Stuttgart (DKB Handball-Bundesliga): May 17 2017, time to be determined
The 32-year-old experienced German left wing of SC Magdeburg, Yves Grafenhorst, was injured at the opening game in the Bundesliga against Rhein-Neckar Löwen. The problem is a torn muscle in his groin. He wont play against SG Flensburg-Handewitt tomorrow, but hopes to make a comeback against VfL Gummersbach at September 24.
Frisch Auf! Göppingen have to play without Tim Kneule and Zarko Sesum in Sparekassen Arena against THW Kiel tomorrow. Šešum got injuried in the game against GWD Minden with a ligament injury in his left foot capsule. Part of Tim Kneule's syndesmosis of the right ankle joint is affected.
One game has been played in the German 2. Bundesliga tonight. "Die eulen" TSG Ludwigshafen-Friesenheim won away 30-27 against DJK Rimpar Wölfe.
The manager of the German Bundesliga-club TVB 1898 Stuttgart, Jürgen Schweikardt, extends his contract. Read more here.
The team of round 2 in the German Bundesliga:
Hungary:
Two games have been played in the Hungarian League tonight. The two top clubs of Hungary, Telekom Veszprém and MOL-Pick Szeged, both won.
Telekom Veszprém won 31-26 (15-16) away against Csurgoi KK. It was the fifth game in seven days of Telekom Veszprém! Match facts and interviews here.
MOL-Pick Szeged won 36-19 (20-10) away against Mezőkövesdi KC. Match facts here.
Poland:
The former Polish national player Bartłomiej Jaszka makes a surprising comeback. Read more here.
One game was played in the Polish Superliga tonight:
Sandra Spa Pogon Szczecin - KS Azoty Pulawy 23:33 (10:17). Match facts here.
Croatia:
Yesterday the Croatian handball legend Ivano Balic rejected, that he will be the new Croatian national coach.
Today the Croatian handball legend Lino Cervar stated that he was very interested. Read more here.
See all the candidates for the job as Croatian national coach here.
Denmark:
The Danish 888ligaen began tonight. One game was played. The top club Skjern Håndbold won 29-26 (13-12) away against the newcomers TM Tønder. The playmaker of Skjern Håndbold, Lasse Mikkelsen, was the topscorer of the game with 10 goals. Both Martin Kærgaard and Nicolai Enderleit scored 7 times for TM Tønder. Match facts here.
You can see all the transfers of the Danish League here.
Sweden:
The Swedish Handball Federation have announced the new Swedish national coach. The choice fell on a 35-year-old Icelandic coach. Read more here.
The Swedish Handbollsligan began tonight. 4 games was played:
HK Aranäs 22 - 26 IFK Kristianstad (14-12)
HK Malmö 27 - 11 IFK Ystad (12-5)
Ystads IF 20 - 22 LUGI Handboll (7-10)
Redbergslids IK 32 - 26 IK Sävehof (14-10)
Hballtransfers.com provides you the full overview of the transfers of the Swedish League here.
Romania:
Two games was played in the Romanian League tonight:
Dunarea Calarasi 32 - 24 CSM Fagaras
Dobrogea Sud 30 - 22 Resita
Others:
The 20-year-old Serbian line player Uroš Marković continues his career in the Portuguese club Boa-Hora. Read more here.