Tobias Møller leaves GOG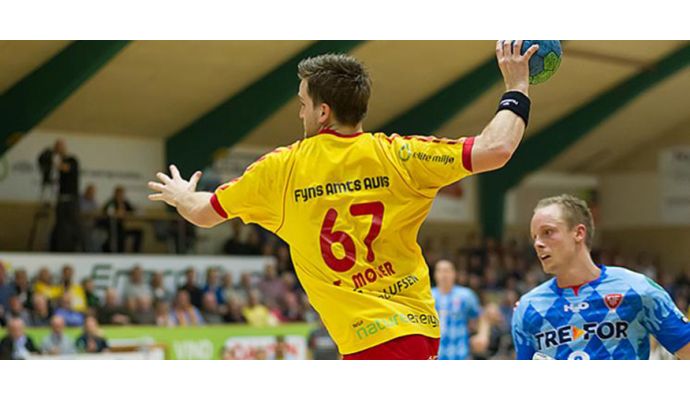 Photo: gog.dk
Written by: Rasmus Boysen
The 26-year-old Danish left wing of the Danish club GOG, Tobias Møller, leaves the club after this season.
The Danish tradition club GOG announces in a press release, that the Danish left wing of the club Tobias Møller leaves the club, when his contract expires after this season.
Tobias Møller has, except for a detour to Aalborg Håndbold, always played handball in GOG. Before this season GOG signed the Norwegian national player Magnus Jøndal, and he has taken over Tobias Møllers place as first pick on the left wing position.
GOG Director Kasper Jørgensen about the news: "Tobias is one of those who has been here from the first division to the bronze medal last season and he is a true GOG-player. He has brought very much to the team, both on and off the field. So there is no doubt that he will be missed. At the same time, I will use this opportunity to say thank you Tobias, for many years in yellow and good luck in the future."
It is not yet official, where Tobias Møller continues his career, but the rumors suggest that he will replace Stian Brevik in Århus Håndbold after this season.