Montpellier got Bingo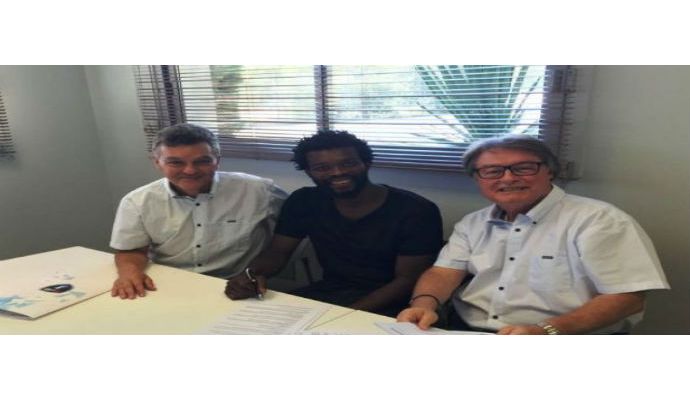 Photo: montpellierhandball.com
Written by: Rasmus Boysen
The former French national player Arnaud Bingo has signed a 3-year contract with Montpellier HB.
The 28-year-old left wing came, after 7 years in Tremblay Handball, in surplus, when the French league-club signed Samuel Honrubia from Paris Saint-Germain. At the pre-season the experienced winger, who won gold with France at the World Championship in Sweden in 2011, was allowed to train with Montpellier HB, and that has paid off.
The two parts have signed a 3-year agreement to the summer of 2019. Bingo will complement the French national player Michael Guigou.
Fact box:
Name: Arnaud Bingo
Date of birth: 12.10.1987
Nationality: French
Position: left wing
Height: 190 cm
Weight: 80 kg
National caps: 31 (49)
Clubs:
- ASUL Vaulx-en-Velin, France
-2005: Villefranche en Beaujolais, France
2005-2009: Villeurbanne HA, France
2009-2016: Tremblay HB, France
2016-?: Montpellier HB, France