The relegation danger of Skanderborg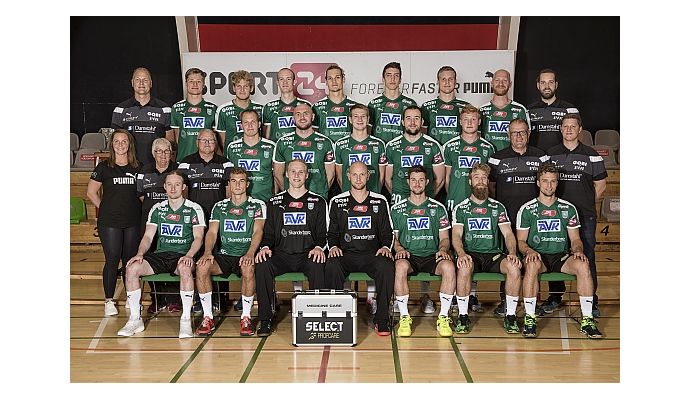 Photo: skanderborghaandbold.dk
The Danish league club Skanderborg Håndbold is in relegation danger and therefore there are uncertainty about the squad for next season.
In an interview with the Danish newspaper Horsens Folkeblad the Sports Manager of Skanderborg Håndbold, Torben Væver, confirms, that the Danish captain of the squad, Morten Kirk Olesen, has extended his contract with one year to the summer of 2018.
Unlike the 29-year-old back court player, Morten Kirk Olesen, the Danish 27-year-old Danish left wing, Mikkel Kaagaard, won't stay in Skanderborg. His contract expires after this season and it is not extended.
Nothing has been decided according to the 28-year-old Danish left back Rasmus Porup, who came on loan from the league rivals HC Midtjylland for the rest of the season.
"We still need a right-handed back court player and we are looking for a profile. We are forced to strengthen the squad because of increased competition. We have a budget of two million Danish kroner (around 270.000 euros, ed.), and it is less than several clubs from the 2nd best division. I think otherwise, we had a fine squad this season. We also think we have played better than last year, but it has not been enough for a good placement, so it must be better next year," the Sports Manager Torben Væver says to Horsens Folkeblad. But if Skanderborg Håndbold are relegated, they may lose some players:
"There are many players who have clauses if we are relegated, and we must also recognize that there are strong players who should not be playing in the 2nd League, but we do not trouble halfway and we think we'll make the cut," Torben Væver concludes.
Skanderborg Håndbold is with 5 rounds left placed third last - only two points from direct relegation