Danish champion signs Icelander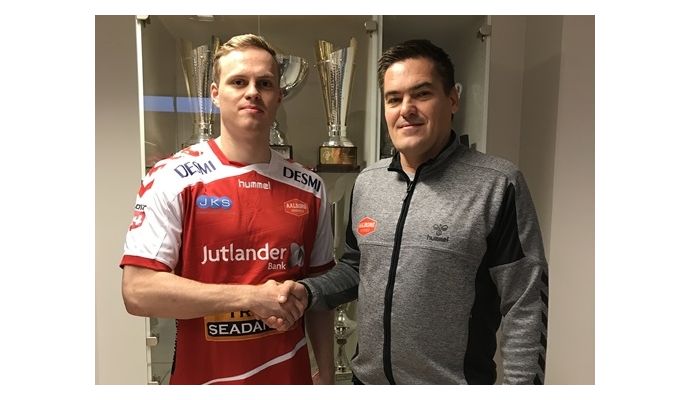 Photo: aalborghaandbold.dk
Written by: Rasmus Boysen
The Icelandic national player Omar Ingo Magnusson leaves Århus Håndbold to replace Martin Larsen in Aalborg Håndbold after this season.
As earlier rumored on Hballtransfers.com (read more here) Omar Ingi Magnusson joins Aalborg Håndbold after this season.
The 20-year Icelandic right back Omar Ingo Magnusson has signed a 2-year contract with the Danish champion from next season to the summer of 2020.
Despite his young age, Ómar Ingi Magnusson has already established himself on the Icelandic national team. He was part of the team at the World Championship in France in January, and since summer 2016 he has played in the Danish league for Århus Håndbold.
"I am very pleased that we get Omar to the club. He is a great talent with a huge potential. We have to help lift his game to another level and I'm sure he will be a key player in Aalborg in the coming seasons," says Jan Larsen, Director of Aalborg Håndbold in a press release.
"I am looking forward to playing for Aalborg Håndbold, where I can further develop. The club is consistent with the top and I look forward to helping the club in the quest for more trophies," says Ómar Ingi Magnússon.
Omar Ingi Magnusson replaces the Danish national player Martin Larsen, who joins the French club PAUC Handball after this season.