Tangen joins Skjern immediately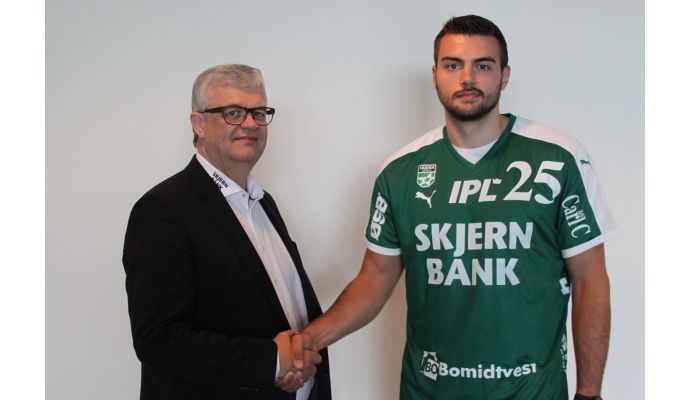 Photo: Skjernhaandbold.dk
Written by: Rasmus Boysen
The Norwegian national player Eivind Tangen joins the Danish top side Skjern Håndbold with immediate effect.
Press release from Skjern Håndbold:
The defending Cupwinners has signed an agreement with 24-year-old Eivind Tangen from today.
Five months ago, he was presented as a new Skjern player on a three-year contract valid from the coming season (read more here).
A contract, which now begins five months early.
"We are pleased that we managed to find a solution with HC Midtjylland, which allows Eivind Tang to join immediately."
"We are convinced that we will immediately enjoy Eivind's qualities in the efforts of medals in the 888 league and further advancement in the Champions League," said chairman of Skjern Håndbold, Carsten Thygesen.
Eivind Tangen, who scored four times at the European Championship in Croatia, is looking forward to the new adventure in Skjern Håndbold.
"By changing already, I give myself the opportunity for a perfect entrance to my career in Skjern Håndbold. We are having an exciting time facing the knockout phase in the Champions League, and not least in trying to defend the first place in the 888 League," says Eivind Tangen.
Eivind Tangen has scored 69 goals in the 888 league this season for HC Midtjylland.
Eivind Tangen is the 5th player to leave HC Midtjylland in the last few months.