Vranjes to Veszprem this summer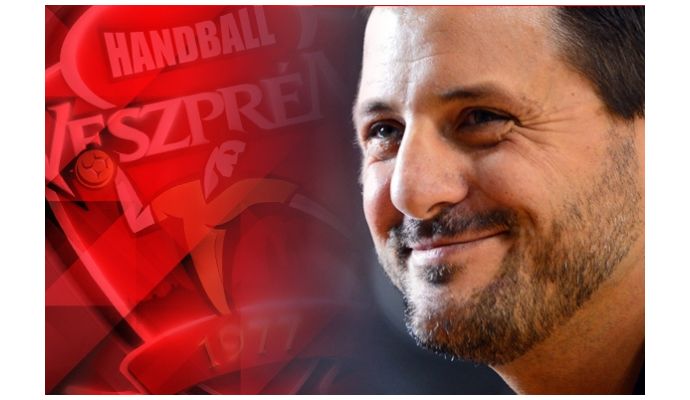 Photo: http://telekomveszprem.hu/
Written by: Rasmus Boysen
The Hungarian top club Telekom Veszprem has bought the Swedish head coach Ljubomir Vranjes from SG Flensburg-Handewitt.
The Swedish head coach of the German top club SG Flensburg-Handewitt, Ljubomir Vranjes, replaces the current Spanish head coach of Telekom Veszprem, Xavi Sabaté, from next season. The Hungarian top club has bought Vranjes out of his previous contract to the summer of 2020 with SG Flensburg-Handewitt. Instead the former Swedish national player has signed a 3-year contract from next summer to the summer of 2020 with the Hungarians.
The price Telekom Veszprem has paid SG Flensburg-Handewitt for Ljubomir Vranjes is unknown.
Press release from Telekom Veszprém:
Superstar on the Veszprém bench
Ljubomir Vranjes will change Xavi Sabaté in the summer.
According to the decision of Veszprém Handball Team Co. Ltd. Xavi Sabaté is going to be changed by Ljubomir Vranjes on the bench Veszprém. His contract lasts until the 30th of June 2020.

The contract of Xavi Sabaté expires on the 30th of June 2017 in Veszprém, where people can be thankful for him. He took control of the team in a very difficult period, and still managed to fulfill the expectations. With him the team won the Hungarian Championship, the Hungarian Cup, the SEHA League and get into the final of the Champions League.

The Board of Veszprém treasures Xavi Sabaté and also thanks him for taking charge of the Hungarian National Team as well. The Board, together with the Spanish coach, will bring maximum effort on making this season as successful as the last one.

Veszprém Handball Co. Ltd. is building towards a long and successful period. After long discussions Telekom Veszprém and Ljubomir Vranjes made a deal which states that the Swedish coach will be the head coach of the Hungarian record champion from the 1st of July 2017 to the 30th of June 2020.

Ljubomir Vranjes was born on the 3rd of October 1973 in Gothenburg. During his player career he played for Redbergslids IK (1989-1999), BM Granollers (1999-2001), HSG Nordhorn-Lingen (2001-2006) and SG Flensburg-Handewitt (2006-2009) as a playmaker. During this time he became a five times Swedish Champion and a three times Swedish Cup winner.

He played for the Swedish national team in 164 times. He won the World Championship (1999), the European Championship (1998, 2000, 2002) and an Olympic silver medal (2000).

He is the head coach of SG Flensburg-Handewitt since 2010. With them he won the Cup Winner's Cup in 2012, the German Super Cup in 2013, the EHF Champions League in 2014 and the German Cup in 2015. In 2013 he was the head coach of the Serbian National Team. In 2014 he was awarded coach of the year by IHF.