Talent stays in Århus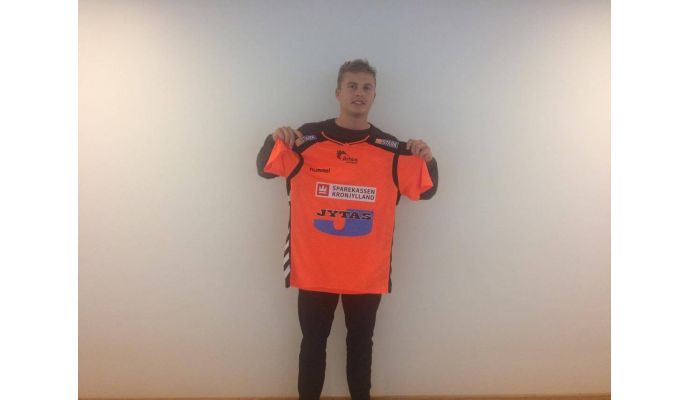 Photo: aarhushaandbold.dk
Written by: Rasmus Boysen
The Danish league club Århus Håndbold has signed a 3-year contract from next season to the summer of 2020 with the 18-year-old talented Danish playmaker of their own youth team, Mathias Møller.
The 18-year-old playmaker has played in the U18 team of Århus Håndbold in the past three seasons, where he helped to win the Danish U18 Championship silver medal in the spring. Now is the time to take the step further up the ranks and be a regular part of the 1st team.
"I am excited to play with the league team next season and I look forward to feel the level difference. It will be some slightly heavier boys, I'm going up to fight with, but I'm ready to take up the challenge. There will always be a high level of training with the league team. Players are very experienced and have tried several things on the court, which is very instructive for me," says Mathias Møller.
Mathias has been out with a knee injury in recent months, but is expected back on the court in January. He has used his injury break to strength train and has gained some kilos of muscles, so he now faces even stronger when he in the summer becomes a regular on the league team.
The director of Århus Håndbold, Jan "Tromle" Nielsen welcomes the talent development in and around Aarhus, which has now resulted in another league player:
"Mathias is one of the biggest talents in his class, which has proven his qualities in the Århus Håndbold U18 team and the Danish youth national team. He is a pure Århus Håndbold player who comes from a good training environment in HEI, where he has been throughout his childhood before he became part of the Århus Håndbold U18. Mathias is a serious young man who wants to go far with his handball career. He is an uncompromising player who is looking directly at the goal and go all in for dueling. We have already seen his qualities in training, where he attended most of the fall, until he was injured," says Jan Nielsen.