Swedish profile leaves Danish top club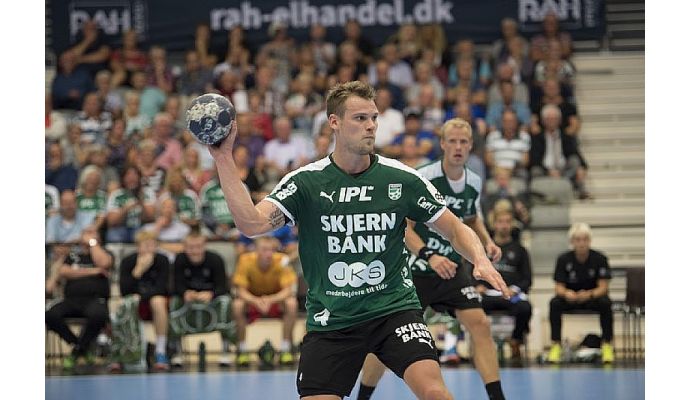 Photo: Skjernhaandbold.dk
Written by: Thomas Mielcke
This summer left back Markus Olsson leaves Skjern.
The Danish club Skjern will be looking for a new left back next season.
Wednesday the club, currently number 1 in the danish league, announced that the Swedish profile Markus Olsson does not extend the contract that expires this summer.
Read more: Olsson stays in Skjern
"It will be incredibly hard to say goodbye this summer, but everything does not last forever, and you should also remember to take the opportunity when it comes to it. Conversely, I'm looking forward to finishing up in a club that has meant so much to my family and I," said the 27-year-old Markus Olsson in a press release.
In this season Markus Olsson has scored 79 goals in 17 games in the danish league. In Champions League the swedish hardhitter is the third most scoring with 58 goals, only Mate Lekai (61) from Telekom Veszprém and Uwe Gensheimer (68) from Paris-Saint Germain has scored more goals.
The Chairman in Skjern Carsten Thygesen is anxious about the loss of the profile.
"Markus Olssons qualities are indisputable and he has been a huge profile for us since his arrival in 2015. It is a big loss for the club, but we wish Markus and the family all the best with the future challenges," said Carsten Thygesen in the press release.
Markus Olsson moved to Skjern after seven seasons in IFK Kristianstad. He has played 55 international matches for Sweden but is not in the squad for the European Championships in Croatia.