Swede stays long-term in Flensburg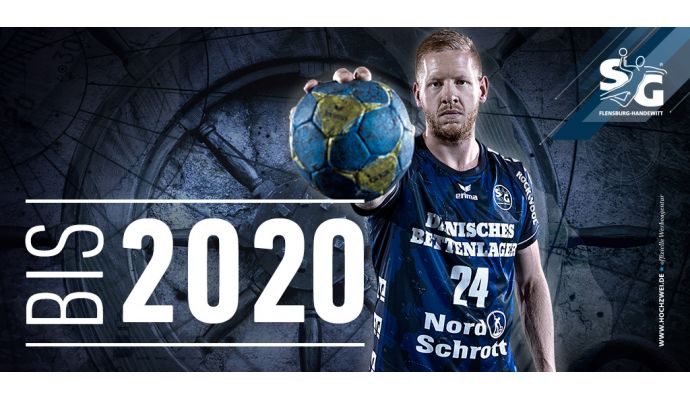 Photo: sg-flensburg-handewitt.de
Written by: Rasmus Boysen
The Swedish national player Jim Gottfridsson has extended his contract with SG Flensburg-Handewitt to the summer of 2020.
The North German top club SG Flensburg-Handewitt has extended the contract, which expired in the summer of 2018, with the 24-year-old Swedish playmaker Jim Gottfridsson with 2 years to the summer of 2020.
The Swedish national player came to the Bundesliga club from the Swedish club Ystads IF in 2013 and has since played 140 matches and scored 272 goals for the North German club.
SG Managing Director Dierk Schmäschke: "We are glad that we have laid a further building block in our future personnel planning with the extension of Jim's contract. Jim has become an important player at the SG and has great potential for the future. We are delighted that he has chosen our SG. "
Jim Gottfridsson: "My family and I feel really comfortable here. The private as well as the sporting perspective fit easily with the SG. I am delighted that everything is now decided, I will concentrate fully on our common tasks this season and then look forward to working with Maik Machulla from summer. I would like to thank you at the SG and above all our great fans. When I enter the FLENS-ARENA, I get goose bumps every now and then for almost four years."
Jim Gottfridsson has since 2012 played 37 caps and scored 120 goals for Sweden.
Source: Press release from SG Flensburg-Handewitt