Sports manager leaves Tønder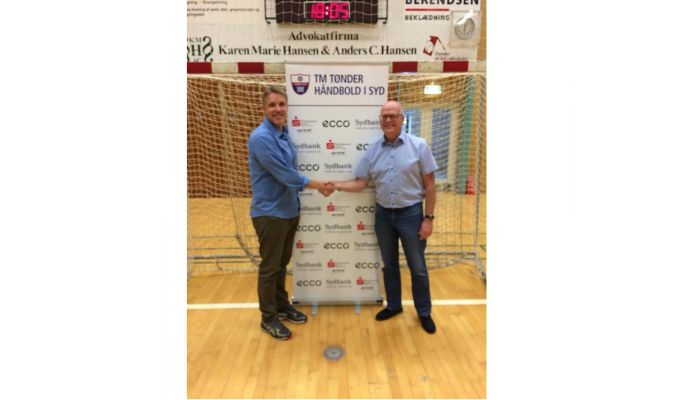 Photo: tmth.dk, René Hamann-Boeriths to the left.
Written by: Rasmus Boysen
The former Danish national player René Hamann-Boeriths leaves TM Tønder.
The newly promoted Danish league club TM Tønder must find a new Sports Manager. The current Sports Manager, René Hamann-Boeriths, who came to the club at the beginning of this season, has decided to leave after this season.
"It's incredibly exciting to be a part of TM Tønder, and it is a pleasure to be part of the fast development that the club is in right now. Still, I've got an opportunity that I - despite the exciting job in Tønder - can not refuse," the Sports Manager states in a press release.
René Hamann-Boeriths, who worked as a head coach of the club from 2010 to 2012, was an integral part of the Danish national team from 1989 to 1997. He played 110 caps and scored 160 goals.
He has previously been assistant coach in Skjern Håndbold and head coach of the Danish clubs SønderjyskE Håndbold, Fredericia HK, Århus GF, TM Tønder and the latest in the Norwegian club Drammen HK.
TM Tønder is at the moment placed second to last in the Danish league.