Sought-after talents stays in GOG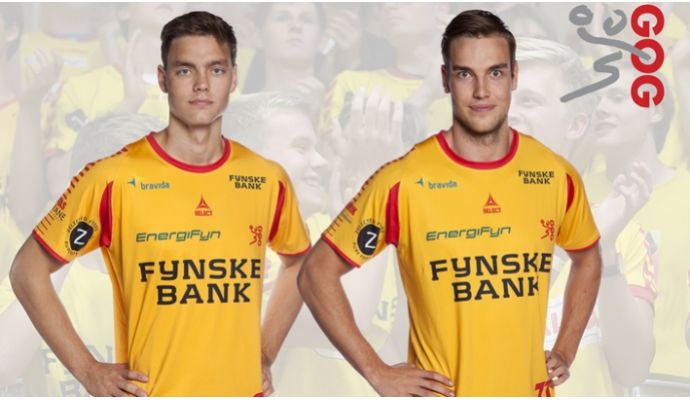 Photo: Niclas Kirkeløkke to the left, Frederik Clausen to the right. GOG.dk
Written by: Rasmus Boysen
The Danish tradition club, GOG, extends the contracts with Niclas Kirkeløkke and Frederik Clausen with two years to the summer of 2019.
The two young players have been at the club for many years and have both recently got their debute on the Danish national team.
About the extensions the Director of GOG, Kasper Jørgensen, states: "It is a pleasure that we have managed to keep the two GOG boys for two more years, and it means that we have come a big step closer to be an establish top fourth club. Both sporty and for the culture are the two players strategically important for us."
The 22-year-old Danish right back, Niclas Kirkeløkke: "I've been at the club for many years and are pleased with the progress I've reviewed. Therefore, I would like to be involved in the project towards the top 4 positions. And have therefore chosen to be in GOG for two more years. "
The 21-year-old Danish left back, Frederik Clausen: "I've had my first experience of league handball here at the club and has undergone a good development that I want to continue. Therefore, I have chosen to remain in GOG in the next two years, where we hopefully will be a part of the top 4 ".