Søren Pedersen stays in Skjern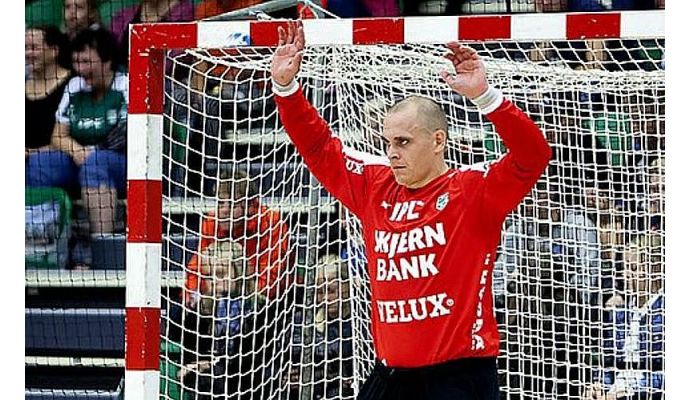 Photo: skjernhaandbold.dk
Written by: Rasmus Boysen
The Danish goalkeeper, Søren Pedersen, extends his contract with the Danish top club Skjern Håndbold with 2 years to the summer of 2019. The goalkeeper duo are in place.
The goalkeeper duo for the coming seasons are in place in Skjern Håndbold. The talented goalkeeper of Århus Håndbold, Emil Nielsen, has recently signed a 3-year contract with the Danish club, and now has the current first pick in Skjern, Søren Pedersen, extended his contract with 2 years to the summer of 2018.
Søren Pedersen about the agreement:
"Skjern is the ideal place to be for me. I feel at home in Jutland and is generally just happy to be a part of the Skjern Håndbold-family," says Søren Pedersen to the clubs website and adds:
"My first - and only priority - was to extend with Skjern. There were offers from other clubs, but I had only one goal - and it was an extension with Skjern," says the 30-year-old Dane.
The head coach of Skjern, Ole Nørgaard, about the agreement:
"Søren is central and well-liked, both on and off the field. He has a distinct and visible winning instinct, working consistently to improve his stability in performance and approaching gradually the age where goalkeepers are usually best. Therefore, we see Søren as a perfect match to young Emil Nielsen in the coming years," says Ole Nørgaard.
Søren Pedersen moved to Skjern from Mors-Thy Håndbold in 2014, and has played 113 matches in the green Skjern jersey.
The Norwegian goalkeeper of Skjern Håndbold, Magnus Dahl, leaves on the other hand the Danish club after this season.