Kristianstad keeps playmaker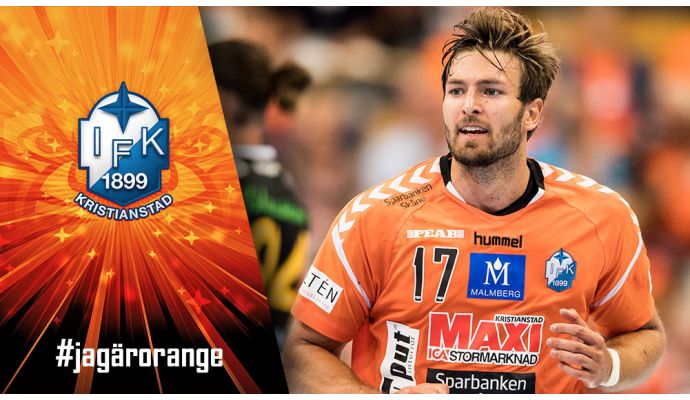 Photo: ifkkristianstad.se
Written by: Rasmus Boysen
The Swedish playmaker Helge Freiman has extended his contract with the Swedish champion IFK Kristianstad to the summer of 2020.
Press release from IFK Kristianstad:
The gamemotor and popular playmaker Helge Freiman has chosen to extend his contract with IFK Kristianstad to 2020.
The playmaker came to IFK Kristianstad ahead of this season from the German Bundesliga club GWD Minden and has quickly become a favorite among the supporters. So far, he has made 29 goals and 24 assists in the Swedish League for the 25-year-old from Lidingö.
"Helge is an important part of our team building and we are pleased that he chooses to stay," says coach Ola Lindgren.
"It feels amazing. I feel very well in both the city and the club. The choice to extend with IFK was quite simple. I had some offers from other clubs but I'm so happy here and I'm glad I got the chance to extend my contract with IFK Kristianstad," says the playmaker.
How do you look at your first time in Kristianstad?
"I'm happy with everything, we are leading the League and have a tough task in the Champions League. A lot happens and it's fun to be part of it. For my part, I feel I have more to develop and more to give. The home games are very fun and Kristianstad is a professional club. Kristianstad stands well against the big European clubs, "concludes Helge.
Facts
Born: February 26, 1992 (age 25), Lidingö
Length: 1.88m
Weight: 96 kg
Position: Playmaker
Contract: Extended contract until 2020.
Clubs:
Lidingö SK (-2008)
IFK Tumba (2008-2011)
Eskilstuna Guif (2011-2016)
GWD Minden, Germany (2016-2017)
IFK Kristianstad