Rumor: Stegavik to Metalurg?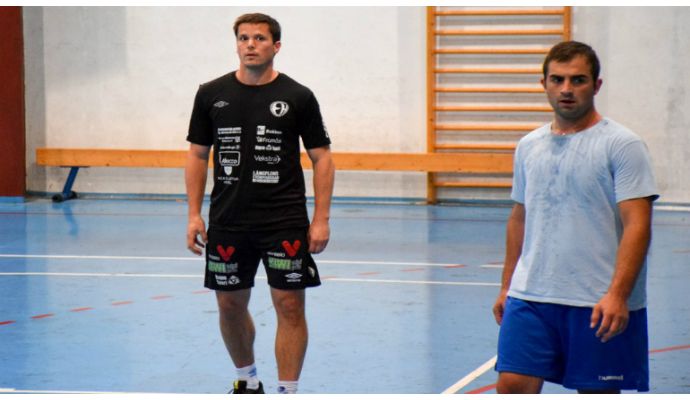 Photo: 24rakomet.mk
Written by: Rasmus Boysen
The Norwegian free agent Steffen Stegavik may have found his new club.
Steffen Stegavik is according to sportmedia.mk very close to signing a contract with the Macedonian club RK Metalurg Skopje. The former playmaker of the Norwegian champions Elverum HH has recently trained with the Champions League participants, who's current playmaker, the 22-year-old Serb Nemanja Mladenović, has undergone a shoulder surgery and is out for 3 months.
The 32-year-old former Norwegian national player has searched for a Macedonian club since his wife Camilla Herrem this summer signed a contract with RK Vardar. Steffen Stegavik has previously won the Romanian championship with HCM Minaur Baia Mare.
Apart from 32-year-old playmaker RK Metalurg could according to sportmedia.mk sign a contract with the 25-year-old Serbian right wing of the Serbian club RK Vojvodina, Alexander Gugleta.