Barca looking for an Andersson-replacement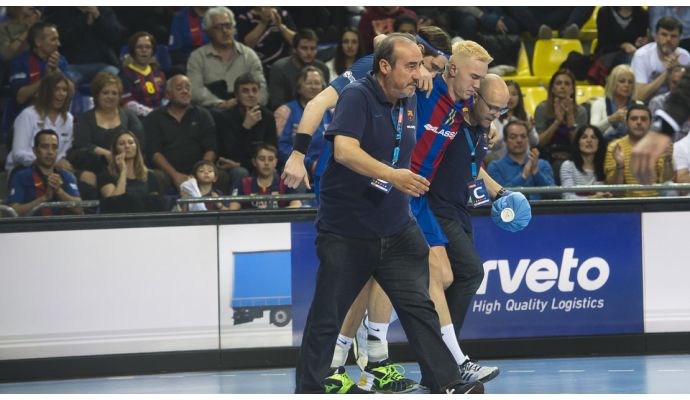 Photo: fcbarcelona.cat
Written by: Rasmus Boysen
After the serious knee injury of Lasse Andersson his Spanish club FC Barcelona looking for a replacement.
FC Barcelona is combing the market looking for a possible replacement for the 22-year-old Danish left back Lasse Andersson, who due to a ligament injury in his left knee is out for 6 months (read more here).
Barça has gone to work immediately with a clear premise. They'll only sign a new player if they find someone of quality, who can really contribute, according to the Spanish newspaper Mundo Deportivo. And the search for a successor is almost impossible because of the strict rules prevailing in the Champions League.
Any player who has played at a European club competition this season is ruled out and, making it even harder to find, the newcomer can not have played a single minute of official handball in any category since 1 February.
In February 2014 Barça was in the same situation, when Arpad Sterbik was injured. The club quickly found a replacement in the French goalkeeper Mickaël Robin, who fulfilled the requirements because he was the third pick in Montpellier after Thierry Omeyer and Arnaud Siffert.
When looking on the free agent list, the only option is the Macedonian playmaker Naumče Mojsovski (read more here).
Source: Mundo Deportivo