Playmaker leaves Århus one year early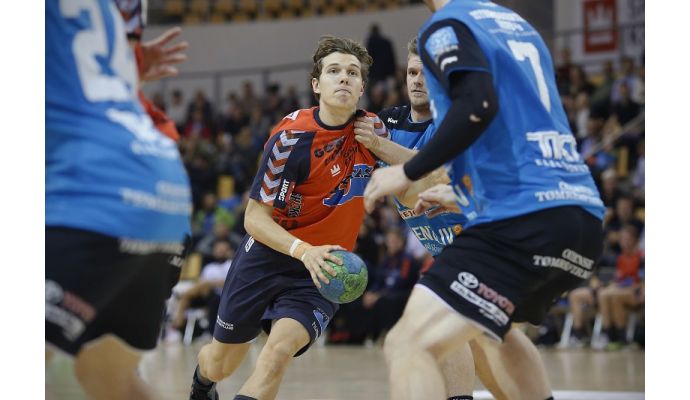 Photo: aarhushaandbold.dk
Written by: Rasmus Boysen
The 23-year-old Danish playmaker of the Danish league club Århus Håndbold, Frederik Krarup, has been released a year before his contract expires at the end of this season.
Århus Håndbold has chosen to make use of a clause in Frederik Krarup's contract, that terminates the playmakers contract this summer - a year before the contract expires in 2018. This summer Krarup therefore leaves Århus Håndbold after five seasons.
Frederik Krarup, who has been a part of the Danish U21-national team and is a homegrown Århus-player, extended his contract with two seasons to the summer of 2018 in February.
"Of course I was disappointed at the moment, and I felt that many things were bumping along. It's never fun to be deselected, but I moved on and welcomes it. I would rather not end up in a situation where I stood in December and did not know whether I was bought or sold. So let's face it positively with an early announcement. Especially because it is the first time that I have to change clubs, so I want to give myself the time it takes. And I want to make the right choice," says Frederik Krarup to Århus Stiftstidende.
Århus Håndbold has instead signed a 3-year contract with the Danish playmaker and U21-national player of Odder Håndbold, Nikolaj Læsø.