Petersen retires as national player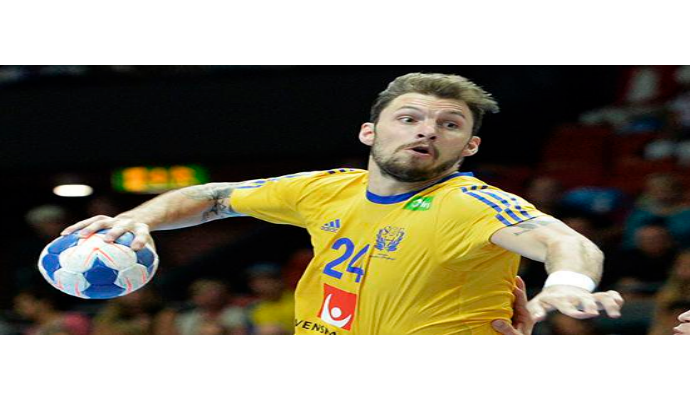 Photo: svenskhandboll.se
Written by: Rasmus Boysen
The 33-year-old Swedish left wing of HK Malmö, Fredrik Petersen, has played his last match as a Swedish national player.
Earlier today the new Swedish national coach Kristján Andrésson named his first squad as a Swedish national coach. 16 players was named, but the experienced left wing Fredrik Petersen was not among the chosen.
Fredrik Petersen instead announces that he has played his last national cap:
"There is absolutely no hard feelings here, but I think it is absolutely right that we focus on Jerry Tollbring and Emil Frend Öfors, there are two very skilled players. I am proud to have been playing for Sweden for so long and carry with me many memories from the national team games, especially the World Championship at home in 2011 and of course the Olympic silver in London 2012", says the 33-year-old to svenskhandboll.se
Preivously the captain of the Swedish national team, Tobias Karlsson, also retired from the national team.
Fact box:
Name: Fredrik Petersen
Date of birth: 27.08.1983
Nationality: Swedish
Position: Left wing
Height: 188 cm
Caps: 150 (416)
Clubs:
–2006: IFK Ystad, Sweden
2006–2010: GOG Svendborg TGI, Denmark
2010–2012: Bjerringbro-Silkeborg, Denmark
2012–2013: HSV Hamburg, Germany
2013–2016: Füchse Berlin, Germany
2016-?: HK Malmö, Sweden