
11:52 09-September-2016
Norwegian talent rejects FC Barcelona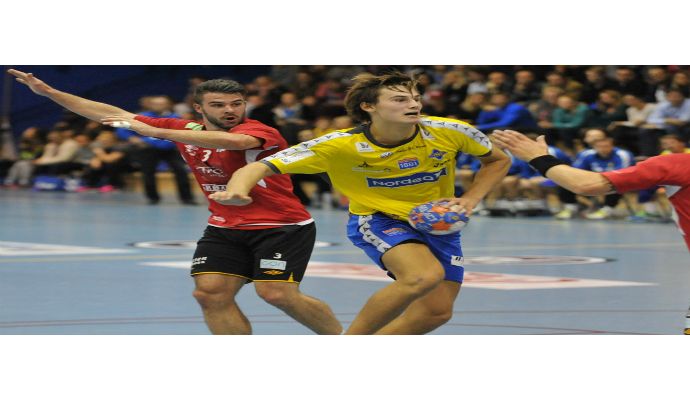 Photo: bskhandballelite.no
Written by: Rasmus Boysen
According to BT.dk are several European top clubs interested in the 19-year-old Norwegian right back Magnus Rød.
The 205 centimeters tall Norwegian right back, who participated in the U20 European Championship in Denmark this summer and already has got his debut on the Norwegian national team, is popular. According to BT.dk are several top clubs from Scandinavia, Eastern Europe, Germany and France interested in the 19-year-old right back.
Magnus Rød has allegedly rejected contract offers from the Spanish top club FC Barcelona and the Danish club Aalborg Håndbold. Both clubs wanted the Norwegian talent with immediate effect, but he prefered to stay in the Norwegian club Bækkelaget Håndball Elite for the rest of the season.
The Danish clubs Bjerringbro-Silkeborg, Skjern Håndbold and TTH Holstebro are also interested in the sought after Norwegian right back.
The Icelandic agent of Magnus Rød, Arnar Freyr Theodórsson, confirms to BT.dk, that Magnus Rød has had offers from FC Barcelona and Aalborg:
"I can confirm, that there has been offers from Barcelona and Aalborg, but otherwise I have no further comment."