Lassen stays in BSV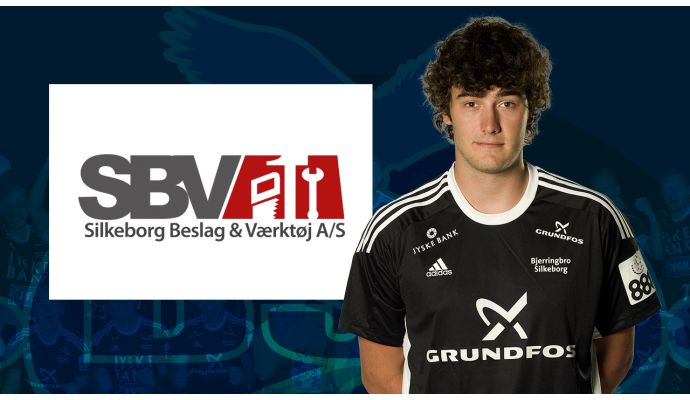 Photo: bjerringbro-silkeborg.dk
Written by: Rasmus Boysen
The talented Danish right back Jacob Lassen has extended his contract with the Danish top side Bjerringbro-Silkeborg to the summer of 2021.
Press release from Bjerringbro-Silkeborg:
One of the Danish League's great experiences this season has been Jacob Lassen. Now Bjerringbro-Silkeborg has paper on the right back until 2021.
22-year-old Jacob Lassen has stuck his name in Danish handball. Prior to last season he came to Bjerringbro-Silkeborg from Randers HH, and in just one year he has become a significant player in one of the top teams of the Danish League. Now Jacob Lassen hopes to continue his good development. He has signed a three-year extension of the contract with the defending Danish bronze winners.
"Bjerringbro-Silkeborg is the perfect place for me to be. I'm happy for the teammates, happy for the coaches and happy to be in the club. My role is just getting bigger," explains Jacob Lassen.
"I feel I've developed a lot. The most important thing is that I have lost a few pounds. I'm faster on the pitch, fall better into the team and have developed my game in all facets.
"I came to Bjerringbro-Silkeborg as a quiet boy, but now I have opened up to everyone. I feel insane well."
He is praised for his great development by Bjerringbro-Silkeborg's coach Peter Bredsdorff-Larsen, who is pleased to have both Jacob Lassen and Johan Hansen from the successful 94/95 year-end contract in the club until 2021.
"It has gone exactly as we had hoped for after Jacob Lassen came to us from the 1st division in Randers. Jacob has a good head of competition and the right approach and mentality to be able to perform under pressure. We have got him in a professional frame and on all parameters he has developed so that he is now a significant and crucial player for us that can make a difference in the difficult matches.
"He has got a good grip physical, and then he has developed technically and tactically, so he is seriously releasing the potential he has. We have not seen the crossroads for Jacob Lassen yet. He has elements in his game that can become even clearer and even sharper. It will be exciting to follow him in the coming seasons," says Peter Bredsdorff-Larsen.