
13:28 03-September-2017
Roganovic returns to H43 Lund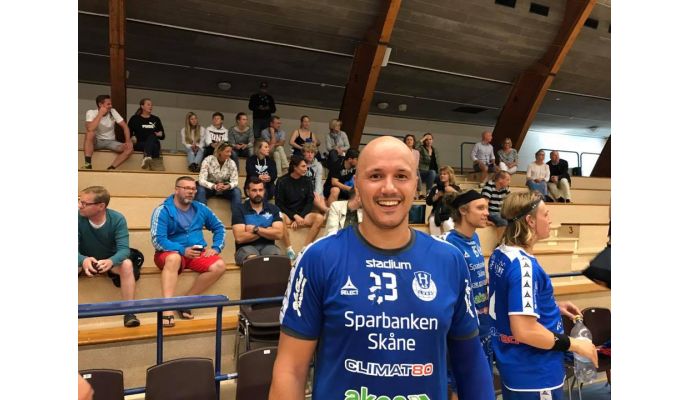 Photo: h43lund.se
Written by: Rasmus Boysen
The former Montenegrin national player, Zoran Roganovic, returns to his former Swedish club, H43 Lund.
When the Montenegrin right back Zoran Roganovic left the Swedish League club HK Malmö after last season, many thought that his career was over. But now the legend of the Swedish League has made comeback for his former club H43 Lund.
"I did not think I would play more handball without just investing in youth work, but after some training, I was sucked back," said Zoran Roganovic to Sydsvenskan.
The 39-year-old shooter started his career in the Montenegrin club RK Lovcén Cetinje. He has also played in clubs as RK Partizan Belgrade in Serbia, AC Fillippos Verias in Greece, RK Borac Banja Luka in Bosnia, Spanish BM Aragon, al-Sad Club in Libanon, El Quiyada, Lekhiwya and El-Jaish in Qatar and Lugi Handboll and HK Malmö in Sweden.
Roganovic participated in the European Championship 2008 and World Championship 2013 for Montenegro. He has played 51 caps and scored 165 goals.
The Montenegrin goalgetter has been the topscorer of the Swedish League 6 times. He also has the record of most goals of the Swedish League all-time.