Simon Kristiansen stays in SønderjyskE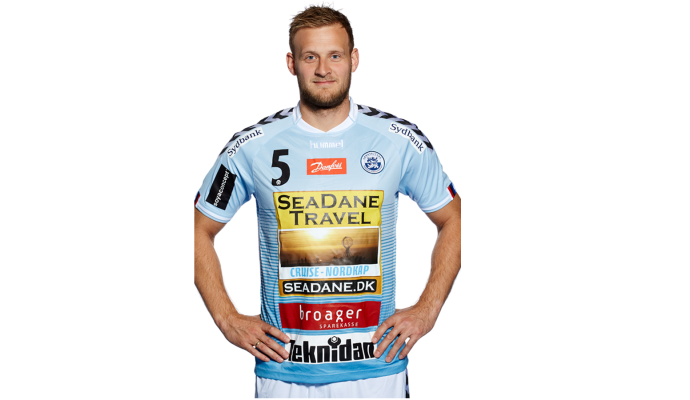 Photo: soenderjyske.dk
Written by: Rasmus Boysen
Simon Kristiansen extends his contract with SønderjyskE to the summer of 2019.
One of the main players in the Danish league club SønderjyskE, the 32-year-old experienced Danish right back Simon Kristiansen, has extended his contract with 2 years to the summer of 2019. He has for nearly four seasons played in SønderjyskE and he continues, moreover, with the next two seasons.
It has been a major renegotiation of sports director Simon Hajdu Lindhardt, which therefore does not hide his enthusiasm:
"When Simon Kristiansen is on a run, he is one of the league's best right backs. He has evolved as a player and profile of the team, where he has a big role both on - and off the field. He is also an important element in the relation to the future team, where he will continue to assert himself offensively as defensively, so we are very satisfied."
Simon Kristiansen is also very pleased to have got his sporting future in place:
"I am very happy to have extended my contract with SønderjyskE. It's a big motivation for me to play in a club, where the support is so sublime and consistently, as we experience it on our home ground in Broager Sparrekassen Skansen. It meant a lot to me in my choice. For me SønderjyskE is also a good match when I here both have the option of playing time, responsibility and an important role on the team. I was part of Sønderjyske "2.0", and look forward to a version "3.0". I am sure that we will continue to be found in the good company going forward, whether there will be changes on - and off the field at the club."
Fact box:
Name: Simon Kristiansen
Date of birth: 25/01/1984
Nationality: Danish
Position: Right back
Clubs:
Viking Rønne
GOG
KIF Kolding
BSV