Karlsson talks with more clubs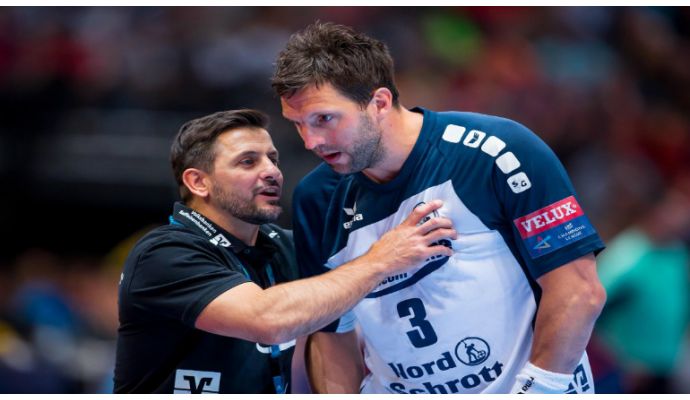 Photo: Qatarhandball2015.com
Written by: Rasmus Boysen
The Swedish defense specialist of SG Flensburg-Handewitt, Tobias Karlsson, is starting to plan the future.
The rumors about the Swedish player of SG Flensburg-Handewitt started last week, when Danish TV2 wrote, that the Danish top club Skjern Håndbold was in negotiations with Tobias Karlsson. It made his current club SG Flensburg-Handewitt to announce that they intend to keep him. Tobias Karlsson would like to have the future in place before long.
In an interview with TV2 the Swedish defense specialist confirms, that he is talking with more clubs:
"I am simply looking for a new job for next season. But we get to see how it goes. At first I speak with Flensburg, and I am talking with several other clubs also," he says to TV2.
Asked if he could imagine to continue in Denmark, he says the following:
"I am interested in playing handball at a high level. So let's see where I can find a club, who are interested in what I can offer and where I think I can get a satisfactory offer."
Asked if Skjern Håndbold, as the rumors says, is an option, he says the following:
"There are many good options."
The 35-year-old Swede has difficulty assessing the Danish League:
"I have never played in the Danish league. I've played against Kolding and BSV in the Champions League, but in the league I've never played, so I find it difficult to comment on the level of it."
You can read the entire interview on TV2.dk here.
Read: Karlsson wants clarification before too long
Read: Rumor: Tobias Karlsson to Skjern?
Read: Flensburg will keep Karlsson