Lindberg will end his career in Berlin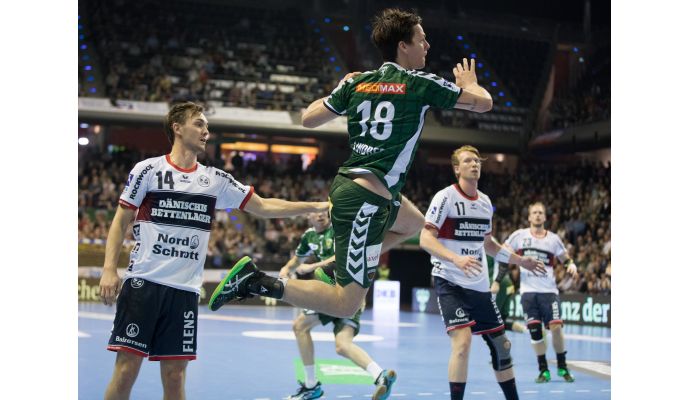 Photo: fuechse.berlin
Written by: Rasmus Boysen
The experienced Danish right wing Hans Lindberg has extended his contract with the German top club Füchse Berlin to the summer of 2021.
Füchse Berlin has extended the contract with Hans Lindberg for two more years. Thus, the Danish national player will probably end his outstanding handball career in Berlin at the age of 40.
Füchse CEO Bob Hanning is happy after the early extension: "Hans has become a face of Füchse within a very short time. With Mattias Zachrisson he forms perhaps the strongest right-wing duo of the Bundesliga. His professionalism and attitude to the job is good for us. I am pleased that Hans will end his career with us. There are players like Hans or Petr Stochl, whose age does not matter at all," he states in a press release of Fücshe Berlin.
Lindberg (currently 60 goals in 14 games in the Bundesliga) is currently 36 years old. The right wing, who is currently relaxing with wife Jeanette and son Aron on a short break in the home, says: "I am proud continue to be a part of this successful team. My wish is that I finish my career in Berlin. I'm really looking forward to the next four years. "
The multiple Danish national player came in January 2016 from the then insolvent HSV Hamburg and became the leading player in the capital. After two years with 47 league games and 208 goals for the club Hans Lindberg says: "Berlin has become our new home. I made the decision with my wife. We feel very comfortable here by now. Also sporty it is great. I still have a lot of fun with handball and I'm ready to play at top level in the next few years. My body is good. That is a great privilege. My wish is to collect one or the other title with Füchse in the near future."
The Dane, who scored more than 1700 goals in the Bundesliga, became European Champion in 2008 and 2012, won the DHB Cup 2010 and 2011, the German Championship in 2011 and the Champions League in 2013. In the same year he also took the triple and became the top scorer in the league, in the cup and in the Champions League.
Sport co-ordinator Volker Zerbe on the contract extension: "Hans is a very consistent player, who is still playing at an absolute top level. We are very happy that he still belongs to our team. He has a lot of experience, which he brings to the team. Hans is the reliability in person and an important building block for our team. "
Hans Lindberg started his senior-career in Team Helsinge before he joined Viborg HK. In 2007 he came to HSV Hamburg.