Jesper Konradsson moves to Denmark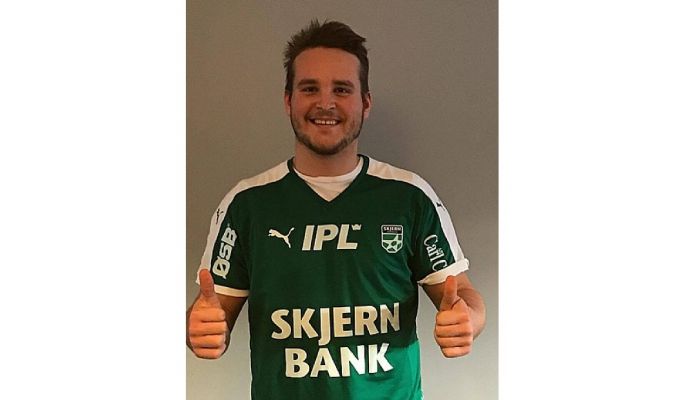 Photo: skjernhaandbold.dk
Written by: Rasmus Boysen
The 22-year-old Swedish national player of the Swedish top club Alingsås HK, Jesper Konradsson, has signed a 2-year contract with Skjern Håndbold from next season to the summer of 2019 to replace Lasse Mikkelsen.
Already last season the Swedish playmaker was close to come to Denmark, where KIF Kolding-København and the talented back court player were in negotiations, but now Konradsson has chosen another Danish top club, Skjern Håndbold.
He replaces the 28-year-old Danish playmaker, Lasse Mikkelsen, who has signed a 3-year contract with the ambitious German Bundesliga club MT Melsungen from next season.
"It's a dream come true. I look forward to playing in an established top club in one of Europe's strongest leagues," says Jesper Konradsson and adds:
"I feel ready for this step, and look forward to pulling the Skjern-jersey over my head. I will do everything to win the Danish Championship with Skjern and play in the Champions League," says the of the ambitious back court player.
The 22-year-old playmaker has since 2011 played in Alingsås HK, who currently leads the Swedish Handbollsligan.
The head coach of Skjern Håndbold, Ole Nørgaard, has big plans for the playmaker.
"With Jesper Konradsson we add a young player, who already has international experience at both club and national team. He intended to play a central role in the offensive game where his game understanding, explosiveness and a pronounced inherent 'killer instinct' will be natural focal points for building and executing attacks in the game in the coming seasons."
Jesper Konradsson becomes the 2nd Swede in Skjern Håndbold next season. The first, Markus Olsson, has extended his contract to the summer of 2018.
Jesper Konradsson is the 3rd signing of Skjern Håndbold for next season. Anders Eggert (SG Flensburg-Handewitt) and Emil Nielsen (Århus Håndbold) also joins the Danish top club.