Gísli Þorgeir Kristjánsson stays in FH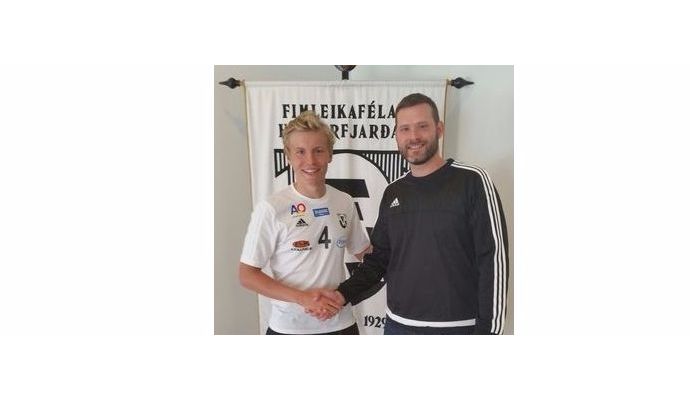 Foto: fh.is.
The 17-year-old Icelandic left back Gísli Þorgeir Kristjánsson has signed his first contract with the Icelandic OLIS-League club handknattleiksdeild FH.
The talented Icelandic youth national player, who is son of the legendary Icelandic handballer Kristján Arason, has signed a 1-year contract to the summer of 2017.
Gisli debuted on the team last season.