TVB keeps great profile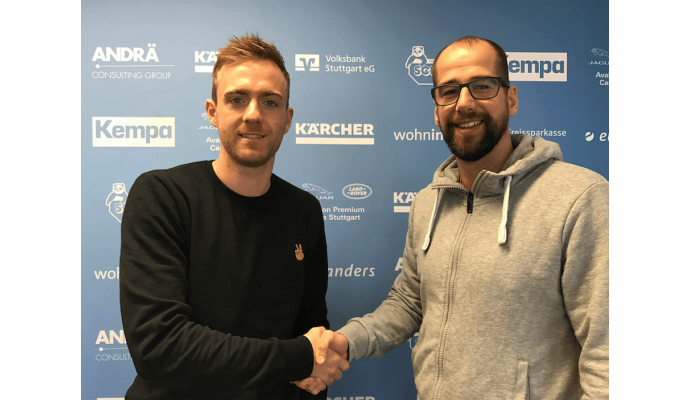 Photo: http://tvb1898.de
Written by: Rasmus Boysen
The German Bundesliga club TVB 1898 Stuttgart has extended the contract with one of the biggest profiles of the squad, Bobby Schagen.
Press release from TVB 1898 Stuttgart:
The Bundesliga club TVB Stuttgart binds its Dutch top scorer for another season. Right wing Bobby Schagen has been playing for TVB since the summer of 2016 and has now extended his contract until the summer of 2019.
After five years at the HSG Nordhorn-Lingen, the 27-year-old Schagen moved to the current league rivals TuS N-Lübbecke in 2015 before the 52-time Dutch national player in July 2016 joined Stuttgart.
In the current season, the 1.91m left-hander is top scorer (60 goals) of his team and has with 82% one of the best shooting percentages of the Bundesliga.
Both sides now have planning security. The TVB agreed with Schagen on a contract extension until the end of the season 2018/19.
"The TVB has grown very close to my heart after a short time. The club and the environment are perfect. I'm looking forward to playing in Stuttgart for another year," says Bobby Schagen.
Also TVB CEO Jürgen Schweikardt is pleased about the contract extension:
"We are pleased to have Bobby for another year. He shows consistently strong performances, whether on the right wing or as in yesterday's game in Hüttenberg on the right back. In addition, he also fits in perfectly with us. "