
15:32 27-September-2016
Dahmke is out for 2 weeks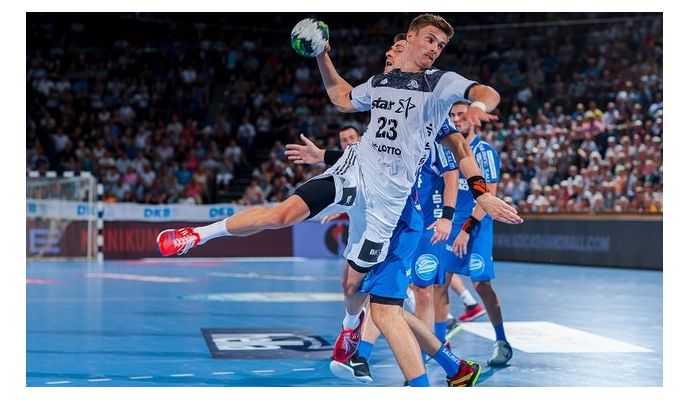 Photo: thw-handball.de
Written by: Rasmus Boysen
The 23-year-old German left wing of THW Kiel, Rune Damhke, is out for approximately 2 weeks due to an ankle injury.
As it turned out now, the 23-year-old German national player suffered an injury of the ankle on his left foot during the league appearance last Wednesday against GWD Minden. The team doctor Detlev Brandecker then diagnosed a "partial tear of the medial collateral ligament" and forecast a roughly two-week break for the European champion.

The head coach of THW Kiel, Alfred Gislason, says, that Dahmke won't play against HBW Balingen-Weilstetten tonight, but that he might be ready for this weekend's game in Champions League against FC Barcelona. In the Champions League match at home against Paris Saint-Germain two days ago was the newcomer of THW Kiel, Austrian Raul Santos, the only left wing on the squad.