Silva prevented to play against Slovenia!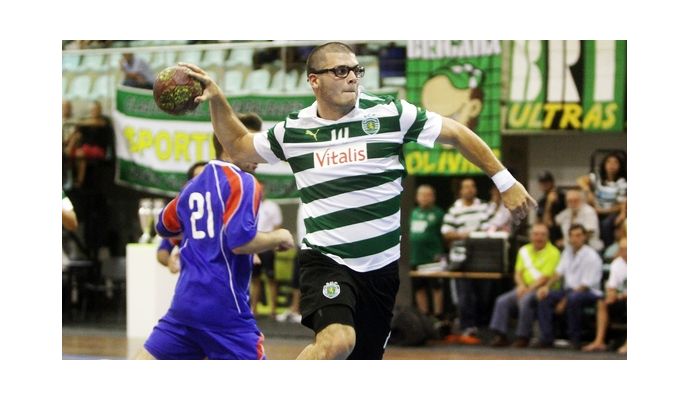 Photo: eurohandball.com
Written by: Rasmus Boysen
The Portuguese playmaker Rui Silva was prevented from facing Slovenia by a Spanish delegate due to his glasses.
The Handball Federation of Portugal (FAP) has given the European Handball Federation (EHF) a request for clarification as a matter of urgency regarding the case that involved Rui Silva last Sunday at the Pavilhão da Luz. He was prevented from playing against Slovenia in a match on the second day of the 2018 European qualifying round by Spanish delegate Tono Huelin, in a decision announced ten minutes before the match began.
This had never happened before, despite the fact that Rui Silva having used his glasses in hundreds of international games, in the service of the Portuguese clubs Sporting CP, FC Porto, Xico and the national team of Portugal. He won silver at the U20 European Championship in 2010, always wearing the same "frame" glasses as the federation points out.
Recalling that "player Rui Silva was used three days before in the match between Germany and Portugal in similar circumstances, as well as in dozens of international matches in recent years", the letter that FAP sent to EHF also recalls that "the pair of Referees of this Portugal-Slovenia was the same as the game Skjern-Sporting [game of the EHF Cup held on 02.02.2014], in which the player Rui Silva was used, and who used the same glasses, not reporting any irregularity, nor verifying any impediment of player use."
EHF has not yet announced an answer to the letter, which was sent this Monday.