Rumor: Carlos Resende to Sporting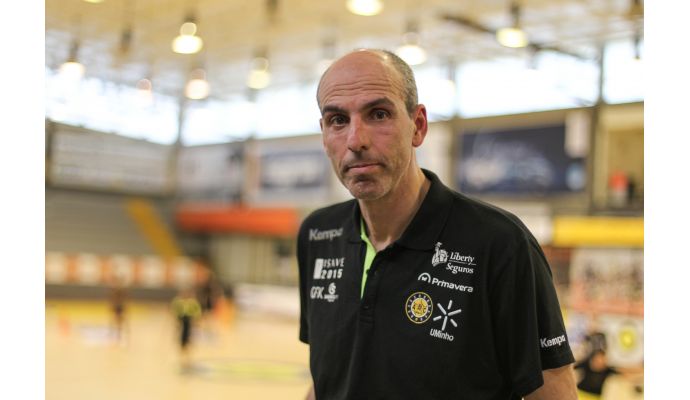 Written by: Rasmus Boysen
According to the Portuguese sports newspaper O JOGO will Carlos Resende become head coach of Sporting from next season.
The ambitious Portuguese handball project of Sporting Clube de Portugal signed before this season experienced players as Carlos Ruesga, Ivan Nikcevic, Janko Bozovic, Michal Kopco, Igor Zabic and Matej Asanin, but is still behind FC Porto in the domestic Portuguese league.
After the loss against the rivals from FC Porto, the Board of Sporting CP and the Spanish head coach, Javier "Zupo" Equisoain, decided to terminate the contract by mutual agreement. Instead, Hugo Canela has replaced him on an interim basis for the rest of the season.
According to O JOGO Sporting CP did try to sign the current head coach of the league rivals ABC Braga, Carlos Resende, with immediate effect - but without luck. Instead Carlos Resende, who last season won the Championship, Super Cup and Challenge Cup with Braga, allegedly returns to Sporting CP after this season on a long-term contract.
As a back court player Carlos Resende won the Portuguese Championship 7 times, was on the allstar team at the European Championship in 2000, became the Sportsman of the Year in Portugal in 1991 and is now the most capped player of all times for Portugal with 250 caps (1444 goals).
After starting his coaching career in 2006/07 at FC Porto, winning the Championship three times in a row, Carlos Resende spent two years without being a coach, but returned in 2011 as head coach of ABC Braga.
Carlos Resende spent 5 years as a youth player in Sporting CP from 1983 to 1988.