Belgian rejects Berlin and Rennes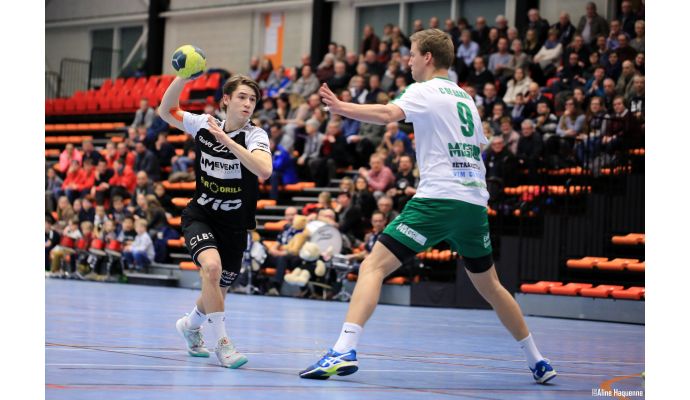 Photo: Callant-tongeren.be
Written by: Rasmus Boysen
The Belgian national player Pieter Strauven rejects Berlin and Rennes.
The 18-year-old Belgian playmaker of the Belgian club Callant Tongeren, Pieter Strauven, is a popular player. Both the German Bundesliga club Füchse Berlin and the French League club Cesson-Rennes have long been interested, but the Belgian national player has decided to continue in his current club. It publishes Callant Tongeren in a press release.
Pieter Strauven has got the chance to prove his worth in the Belgian top club replacing the injured Belgian national player Arber Qerimi for several weeks.
The President of Callant Tongeren, Luc Tack, is relieved that the young Strauven has taken this decision.
"The career of Peter is currently gaining momentum, in addition to his place in the 1st team Callant Tongeren Peter also has recently become part of the national team and this at the age of 18. Actually, this was written in the stars. I'm obviously relieved that Peter stays in Tongeren. I am sure that this is the best choice for him, and that he is able to combine handbal with studies. Who knows where this ends."
Also the head coach Maurice Canton is very satisfied with the decision of his playmaker.
"Indeed Pieter Strauven has developed in recent months, huge steps. This young man proves that hard work pays of. It is understandable that he hesitated to take this difficult decision. But this has been a learning process for him that makes him stronger. I am very pleased that Peter wants to develop in Tongeren and this combined with his studies. Eventually, he has proved in recent weeks that he can handle the level of the BENE League. Of course there is still some way to go."