
14:33 19-September-2017
Rui Silva new president of Braga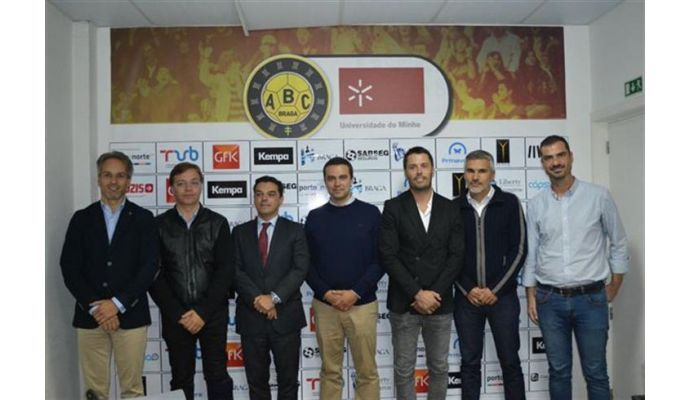 Photo: http://www.abcdebraga.com/
Written by: Rasmus Boysen
The Portuguese top club ABC de Braga has elected the new management team of the club.
The shareholders of ABC de Braga met yesterday at a general meeting to elect the new direction that will guide the destiny of the club for the next four years. Rui Silva was elected president of ABC de Braga.
The new president of ABC de Braga was part of the formation of ABC for several years and was always present in the structure willing to contribute to the development of the Academic.
The new management team of the ABC of Braga, Handball is nown constituted by:
Rui Silva - President
Carlos Matos
Carlos Oliveira
Ricardo Costa
Teotónio Santos
Ricardo Sousa
Nuno Loureiro
ABC de Braga has won the Portuguese Championship 13 times - last time in 2016. In the same season the club also won the EHF Challenge Cup. In the 1993/94-season the club finished 2nd in the EHF Champions League.