
08:11 05-September-2016
Kurtovic is interested in becoming national coach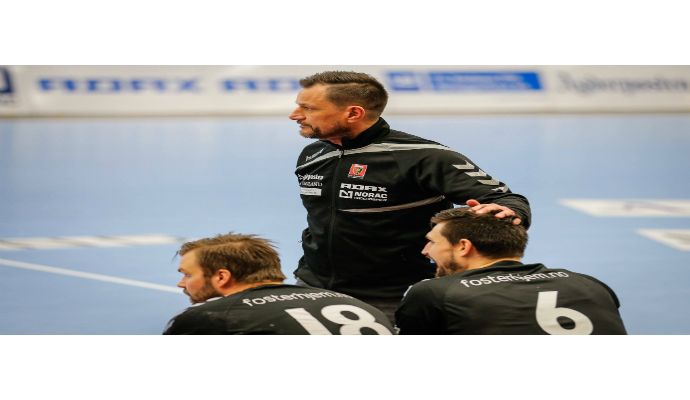 Photo: oifarendal.no
The Swedish head coach of the Norwegian club ØIF Arendal, Marinko Kurtovic, is according to Handbollskanalen interested in becoming Swedish national coach.
Last month Mats Olsson and Ola Lindgren was targeted as the new duo of the national team of Sweden after the Olympics.
The Swedish Handball Federation, SHF, need to find a new national coach constellation for the Swedish men national team. Staffan Olsson left the team after the Olympics to focus on his assistant coach job in Paris Saint-Germain, and Ola Lindgren has confirmed that he will focus on IFK Kristianstad.
Both the Swedish head coach of Frisch Auf! Göppingen, Magnus Andersson, and the Swedish head coach of SG Flensburg-Handewitt, Ljubomir Vranjes, allegedly previously rejected the national coach job.
Earlier according to Aftonbladet.se the Swedish Handball Federation was interested in Mats Olsson, who is goalkeeping coach of the team, and Ola Lindgren as a duo for the head coach job of the Swedish national team. The same newspaper also wrote that the former head coach of the Swedish league club Eskilstuna GUIF, Kristján Andrésson, are in talks with the Swedish Handball Federation.
Another prospect for the job could according to Handbollskanalen be the Swedish coach Marinko Kurtovic.
54-year-old Kurtovic, who as a player played in Vikingarna (Sweden), H43 Lund (Sweden), Ystads IF (Sweden), IFK Karlskrona (Sweden), IFK Kristianstad (Sweden), Octavio (Spain), BM Cangas (Spain) och Sandefjord TIF (Norway), is an experienced coach. Since he ended his career he has coached Ronneby HK (Sweden), Stavanger Håndball (Norway), Bjerringbro-Silkeborg (Denmark), Runar IL (Norway) and Drammen HK (Norway).